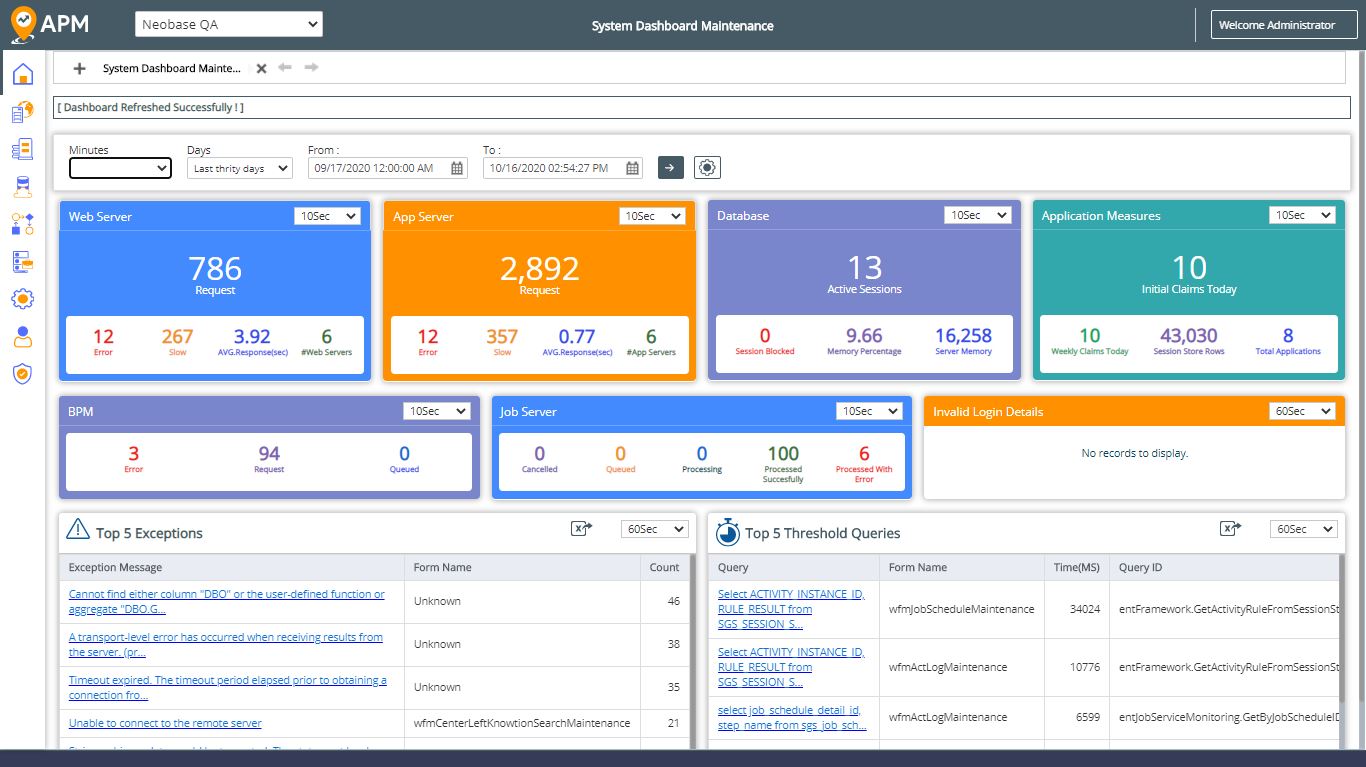 Discovering Performance Benefits through Sagitec's Application Performance Monitoring (APM) Feature
Sameer Pise
Mon, Oct 19, 2020
With the unprecedented pass of the federal CARES Act to deal with the economic impacts of COVID-19, State Workforce Agencies across the nation scrambled to develop systems that could quickly accommodate millions of Americans suddenly eligible for unemployment benefits. IT leaders and software application developers were hit with an urgent and immediate demand for technology solutions without knowing the volume and scaling requirements—in an environment that was highly visible, politically charged, and frequently covered by mass media.
READ MORE
Subscribe to Email Updates
About this blog
Sagitec is a global technology solutions company delivering dynamic, tailor-made IT solutions to leading public and private organizations. Subscribe to our blog to stay up-to-date with the latest industry news and trends.