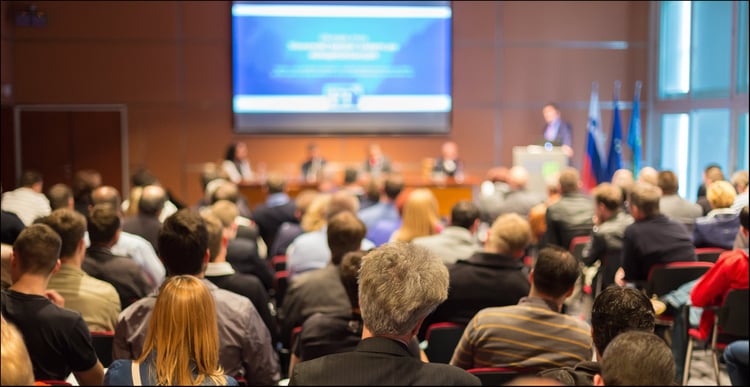 Sagitec Solutions, a leader in developing software solutions for the unemployment insurance industry, is excited to attend and sponsor the 2017 NASWA Workforce Summit October 11th and 12th. As the nation's premier workforce conference, the National Association of State Workforce Agencies' (NASWA) 81st annual conference is sure to spark thought-provoking discussions about leading issues facing the public workforce system. Sagitec will play a pivotal role in those discussions, specifically informing conference attendees about why modern unemployment insurance solutions and digital services are catalysts for workforce development.
Visit booth #4 to speak with industry veterans about how their comprehensive Unemployment Insurance tax and benefits solution, Neosurance™, is helping agencies improve customer service and deliver faster, more accurate benefit payments. Learn how their intuitive, web self-service portals and mobile applications are helping claimants during their time of transition. And discuss cloud hosting trends and hear why Sagitec was recently recognized among the 20 most promising Azure Solution Providers of 2017 by CIOReview.
"Helping people reenter the job market and transition back to the workforce is very important to Sagitec", said David Minkkinen, Sagitec Partner. "This dedication to helping claimants get back to work is evidenced in Neosurance™, which was purposefully developed to help claimants not only access their benefits, but also find jobs and career opportunities".
"Neosurance™ integrates seamlessly with reemployment services through a secure and intuitive web self-service portal", said Minkkinen. "Claimants can enter job search information and view employment matches tailored specifically to their skills and experience."
Stop by booth #4 to explore how Sagitec is helping improve the nation's public workforce system with their:
Configurable Neosurance™ Solution that includes efficiency-promoting technologies and processes to reduce wait times and call center volumes and deliver faster, more accurate benefit payments, adjudications and appeals.
Web self-service portals and a mobile application that helps claimants reenter the job market by allowing them to search and apply for jobs, upload resumes and job-specific documents, and communicate directly with the unemployment insurance agency.
Sagitec Studio Tools, a web-based application development toolset that increases an agency's capacity to respond to change, allowing them to focus their attention on workforce and reemployment initiatives.
Neofraud™ is preserving the UI trust fund and ensuring more funds can go towards the public workforce system by helping agencies detect and prevent fraud before it happens.
Click the button below to read a case study about how Sagitec helped the District of Columbia Department of Employment Services streamline employer and claimant services with the implementation of an Employer Self-Service Portal.
About Sagitec Solutions
Sagitec Solutions is a global technology company serving numerous unemployment insurance agencies in the United States. Their fully integrated, web-based unemployment insurance tax and benefits solution meets the majority of UI business requirements straight out-of-the-box, while also being extremely flexible to accommodate unique business rules and requirements. In addition to serving the unemployment insurance industry, Sagitec also designs and delivers software solutions for the public pension market and healthcare and life sciences industries. With deep industry experience in software implementation and systems integration, project management, consulting, hosting and software support, Sagitec is a partner clients can trust to deliver mission-critical IT projects.