Did you know that two of three Americans own a smartphone today? Smartphones are used for almost everything today – ordering food, banking needs, shopping online or booking doctor's appointments. Most industries have realized the potential of mobility solutions and have leveraged it for better customer experience and detailed behavior analytics leading to personalized products and services.
While the rate of adoption of mobility services is hitting all-time highs in most industries, the pension industry is still to take advantage of the many benefits mobility offers both the agency and the member community.
Retirees, on the other hand, are increasingly finding it easier and convenient to use smartphones for their daily needs. Findings from Nielsen show that smartphone owners aged 55+ use 22 apps per month, on average, and spend just over 21 hours across them. Not surprisingly, younger smartphone owners show even more app activity. Your members are ready to engage with your pension agencies, as easily as they interact with their banks and insurance companies.
So why is the pension industry not heeding to this rise in use of mobile solutions?
Pension Agencies need to realize that the first and probably the toughest step to adopting technology and mobile solutions is to 'think big'. We need visionary retirement administrators who have the appetite to visualize the future to see the immense opportunities that agencies have in front of them to engage with their members.
The second challenge that pension agencies face is making the mobile experience exceptional and engaging for their members. Simply "building an app" isn't an effective mobile strategy for IT or business leaders. Development of mobile applications should be driven by processes required to streamline business functions. Operations, transaction, and information are the primary areas pension agencies may invest in as they begin to create mobile applications.
Benefits of deploying a mobile app for your members
Mobile applications in the pension industry can enhance productivity and process capabilities, resulting in significant benefits and potential to attract the next generation of retirees and enhancing relationships with existing members.
Active members can maintain their contact information, update beneficiary information, access annual statements, and perform benefits calculations and more.
Retirees can update their personal information, change tax withholding and access tax statements. They can update direct deposit information, view benefits summary information, and print income verifications. And, they can understand death benefits for estate planning and many other benefits – anytime, anywhere.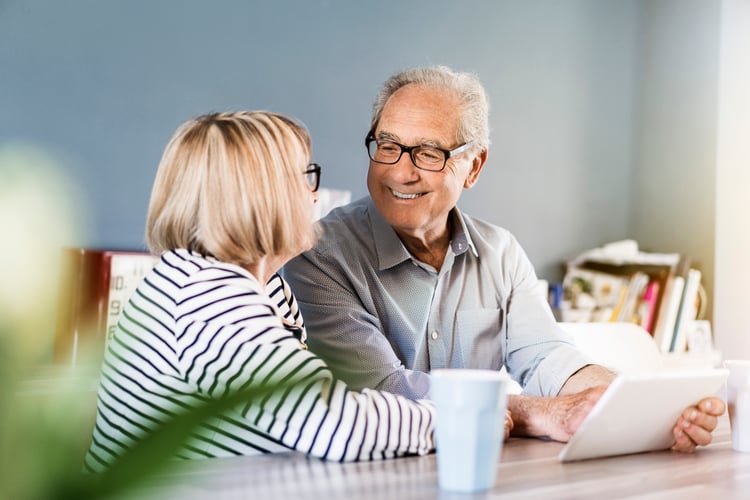 Active members and retirees can access all their information anytime, anywhere with a mobile app!
Some agencies have already started to take the first steps. Aviva, a leading UK pension provider, plans to spend £100m on a "digital first" strategy, including offering its customers more tools to manage their retirement savings online. Another recent example is Kansas Public Employee Retirement System (KPERS) that launched the new-hire mobile app, built on Sagitec's MOBIASTM framework. MOBIASTM plugs-in easily into any pension administration system, is secure and simplifies how pension agencies and members stay connected in today's digital world.
The benefits of mobility and digital solutions clearly outweigh any apprehension that pension agencies might have in adopting these solutions. Will 2017 be the year when pension agencies grasp the opportunity and upgrade old-fashioned legacy systems for ones that can support digital-age offerings? Are you ready to be a pioneer in adopting mobile solutions?
Contact Sagitec Solutions for the unique mobile framework MOBIASTM and take the first step.