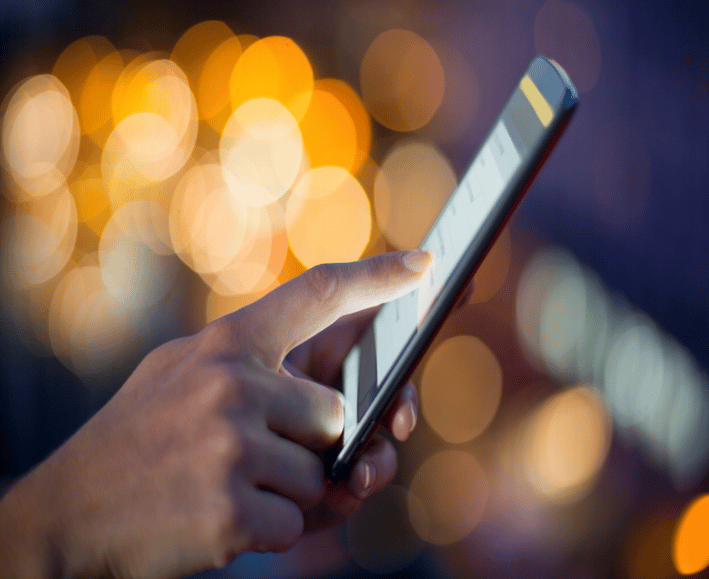 MOBIAS Pension is a mobile app that provides your members access to their pension accounts via a downloadable application. MOBIAS differs from a traditional member web portal in that it offers mobile-optimized account access with the integrated native features of a mobile phone (i.e. camera, GPS, phone, email, etc.). With MOBIAS, the power of self-service is at your member's fingertips, allowing them to access and update their information anytime, anywhere.
Studies show that app adoption rates are significant and climbing, including amongst older generations. According to a recent (2013) Nielson study, smart phone owners aged 55+ used 22 apps per month, on average, and spent just over 21 hours across them¹. Not surprisingly, smart phone owners aged 45-54 showed even more app activity, and used 25.8 apps per month, on average, and spent just over 25 hours across them¹.
It's clear that your members are increasingly using mobile devices, apps in particular. That's why a move towards mobile makes sense. Here are the top three reasons why your pension agency should consider investing in MOBIAS Pension.
MOBIAS empowers members by providing them with easy access to their pension information and services from their smart phones – anytime, anywhere. This includes the ability to view/edit demographic information, review account balances, update beneficiaries, perform benefit estimates, and more.
MOBIAS improves organizational efficiency, lowers operating costs, and increases member satisfaction and engagement.
MOBIAS easily integrates with your existing pension administration software solution*.
The digital revolution is transforming how your members want to engage with your agency. Making that mobile experience exceptional, though, can sometimes be a challenge. Simply "building an app" isn't an effective mobile strategy. Sagitec can provide your agency with a winning combination of deep pension expertise, an advanced mobile framework, and a clear return on investment with a path forward.
*Regardless of who provided your pension solution, MOBIAS is capable of accessing the business logic, rules/validations, and data within your pension solution.
Learn more about MOBIAS Pension by downloading a free brochure.
¹ Smartphones: So Many Apps, So Much Time. Nielsen. 7 Jan. 2014. 10 June 2016. http://www.nielsen.com/us/en/insights/news/2014/smartphones-so-many-apps--so-much-time.html

About Sagitec
Sagitec Solutions, LLC designs and delivers tailor-made pension, provident fund, unemployment insurance and health and life sciences software solutions to clients of all sizes. Understanding that a dynamic world requires dynamic technology, Sagitec offers solutions that are highly configurable and extensible by nature. With deep industry experience in software implementation and systems integration, project management, consulting, hosting and software support, Sagitec is a partner clients can trust to deliver mission-critical IT projects. They are headquartered in Saint Paul, Minnesota. Learn more by visiting http://www.Sagitec.com or by contacting Rick Deshler at (651) 335-3406 or at Rick.Deshler@Sagitec.com.