Sagitec Solutions completes a large-scale modernization project for Montana Public Employee Retirement Administration
ST. PAUL, MN August 4, 2016 - On July 11, 2016, Montana Public Employee Retirement Administration (MPERA) began to reap the benefits of modern and automated technology when their new pension administration solution went live. The Neospin™ solution, which was designed and developed by Sagitec Solutions, is used to help MPERA manage eight public retirement systems and two plans that serve 25,400 retirees and 42,150 active members.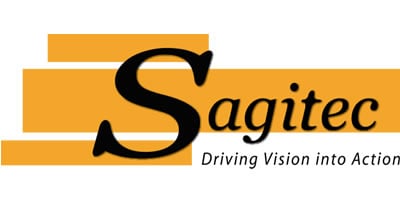 The crux of the software modernization project revolved around replacing MPERA's patchwork of disparate data sources and legacy systems with a single, unified solution. The amalgamation of systems — from their IBM mainframe to Oracle platforms and Excel spreadsheets — caused enormous inefficiencies for the agency, said Sagitec Project Manager Milt Dahl. Not only was data accuracy an issue, maintenance was also problematic. "In order to maintain their legacy applications, MPERA required staff who were well versed in multiple and diverse technologies," said Dahl.
Sagitec and MPERA solved these inefficiencies with Neospin™, a tailored and unified solution developed on a single platform. This browser-based solution is supported by Sagitec's underlying .NET software framework. Sagitec's technology platform provides MPERA with a highly secure environment for integrating with various state agencies as well as their existing imaging solution. The new system also enables MPERA to realize their operational and agency goals, said MPERA's Executive Director Dore Schwinden. "I am sure our turnaround time for benefit estimates and payments will be reduced and the employer reporting will be much more accurate," said Schwinden.
In addition to a new pension administration system, Sagitec and MPERA worked together to redesign business processes that promote efficiency and accuracy. The project team is also hard at work developing a web portal that will provide more than 550 employers with the ability to submit electronic contribution payroll records and payments. The final phase of the project will conclude next spring with the roll out of a web portal for members and retirees.
Dahl, who helmed the project for four years, attributes the successful project to a steadfast commitment to open and transparent communication with MPERA. "From the outset, our team placed an emphasis on establishing and maintaining an outstanding client relationship," he said. "Director Schwinden and the MPERA Executive Management team have been phenomenally supportive and respectful project partners, with a positive perspective that infused enthusiasm throughout the agency and into the project."
Dahl's pledge to conduct the project in an honest manner did not go unnoticed. "There is no question that the Sagitec team was completely invested in the success of this project," said Schwinden. "The leadership and staff have been exceptional in supporting our users, and went above and beyond in solving issues as they arose. Milt Dahl advocated for our agency and instilled a lot of confidence in not only his staff but our staff too. Because of his calm and honest demeanor, our staff knew the project was going to be successful."
Sagitec senior partner, Rick Deshler, has witnessed 14 pension administration systems go live since the company's founding in 2004 and the novelty never fades. "I'm always excited to see projects succeed and finish," he said. "MPERA has always been an impressive organization, but now it's in an even better position to deliver high-quality services to its members and beneficiaries."
About Sagitec Solutions
Sagitec Solutions, LLC designs and delivers tailor-made pension, provident fund, health care and life sciences, and unemployment insurance software solutions to clients of all sizes. With broad industry experience, Sagitec helps their customers achieve strategic business objectives, enhance service offerings, and lower operating costs. They are headquartered in the Twin Cities area of Minnesota. Further information can be found at http://www.sagitec.com or by contacting Rick Deshler at (651) 335-3406 or at rick.deshler@Sagitec.com.
Do you want an analysis of your current IT infrastructure but aren't ready to contact Sagitec for an in-depth assessment? If so, take our free and quick Pension System Assessment to learn how your current system measures against industry best practices.