Adoption of digital technologies has been more rapid in industries such as retail, financial services, and media than in the Healthcare and Life Sciences (HLS) industries. Mobile and social communications, analytics, cloud computing and the Internet of things are just a few of the technologies that can make a big impact in how HLS organizations go to market faster, engage with patients better or transform their healthcare programs.
The digital era has created the following changes in the HLS industry in the last few years.
Patients are taking an active role in their personal care
In 2016, more than 75 million consumers visited WebMD websites and apps in the U.S. on a monthly basis. This underscores a considerable advancement in personal care when compared to a few years ago when patients only had their doctors' judgment to go by. The medical wearable device market exceeded $3.2 billion in revenue, proving that consumers are increasingly using digital care devices to monitor their health. These statistics indicate that the ability to engage current or future patients as they make their own health evaluations will be key for success.
More information is now available on products
Historically, HLS companies have controlled the generation and dissemination of information about their products and services. But that is changing too; there are online communities for sharing and discussing patients' experiences with medication, rating physicians and advanced data aggregation and analysis.
Technology companies are becoming competitors
Technology companies are taking advantage of breakthroughs in technology and are making it easier to deploy digital care management for consumers and clinicians. Through the convergence of mobile, telehealth and social, health and wellness devices, these companies are collecting massive amounts of health and medication data that are then integrated into patient's electronic medical records.
With these rapid changes in how consumers are interacting with digital technologies, what can HLS companies do to jumpstart their digital journey, engage more patients and eventuate outcome-based healthcare and navigate a world of digital disruption?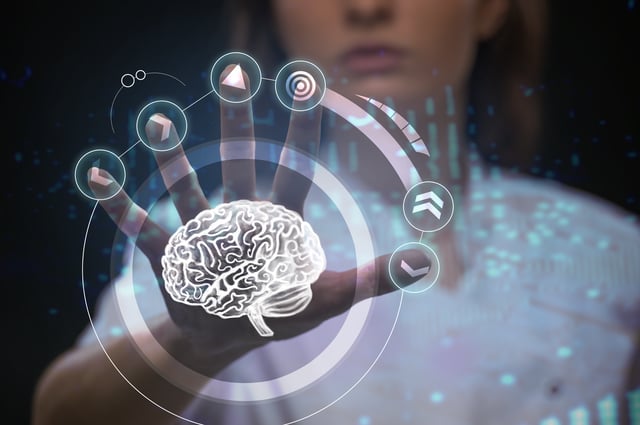 Creating Conversation Channels with Patients
The ability to amass and exchange all kinds of health information requires companies to enhance how their ecosystem of reps, teams and analysts engage and converse with patients, caregivers, and physicians. Companies will then be able to build advanced digital engagement and marketing channels.
Drugs along with medical devices will soon join this digital ecosystem with the capability of capturing vital data through sensors. Companies need to change the lifecycle of the product to accommodate this and come up with ways to capture data in order to make insightful recommendations to physicians and patients. This technology will improve precision and allow HLS companies to better gauge how patients will respond to the treatment.
Use of advanced analytics
With more data than ever before, companies need to create value and insights from the data they have. The data analysts and operations teams in these companies will need to work together and collaborate to create personalized content for patients.
All of the above is possible to enable anytime, anywhere virtual care, and data is at the crux of this. A digital platform that ingests and cleanses data from multiple sources like social, enterprise, wearable, smart-pills and apps and then provides meaningful insights like health risk scores, common disease clusters and adherence to medication, among other things, can be used by companies. Such platforms provide a continuous feedback loop of information between the data analysts and operations teams to promote effective and efficient closed loop marketing. These data-ops platforms provide focused value while ensuring data security so pharma companies can improve patient engagement and bring outcome-based care to the forefront.
Would you like to find out how we can help start your digital transformation journey? Learn more about Sagitec HealHubTM, a digital health-stack which can solve many of your current challenges.
About Sagitec Solutions
Sagitec Solutions, LLC designs and delivers tailor-made pension, provident fund, unemployment insurance, and healthcare and life sciences software solutions to clients of all sizes. Understanding that a dynamic world requires dynamic technology, Sagitec offers solutions that are highly configurable and extensible by nature. With deep industry experience in software implementation and systems integration, project management, consulting, hosting and software support, Sagitec is a partner clients can trust to deliver mission-critical IT projects. They are headquartered in Saint Paul, Minnesota. Learn more by visiting http://www.Sagitec.com or by contacting Rick Deshler at (651) 335-3406 or at Rick.Deshler@Sagitec.com.