We live in a world of rapid change – technological, social, economic and political. In the midst of this flux are organizations, which are trying to make sense of these changes and how they can perform better. And within these pressured organizations, the function of Human Resources (HR) is more important than ever.
How do you empower millennials who now form the largest part of the workforce? How do you make sure innovation is in the DNA of the organization? How do you cut through the red-tape and maintain openness?
These are just a few questions that HR personnel need to have answers to and collaborate with many other functions to lead their organization for success and growth. The HR function today is not as simple as it used to be – it has evolved to become a vital and strategic part of any organization.
There are many ways HR is contributing to the growth of any organization. As HR software becomes affordable, finding the right human capital is easier. Employee engagement has led to employee experience and HR teams have started many innovative programs to provide the best experience for their employees. Coaching and development have changed in due course to lead to a more collaborative learning and sharing. And this has been possible with HR leaders taking cognizance of the change and making the necessary changes in how it functions.
"It is imperative for HR today to be part of organizational change. Transparency and commitment from senior leadership are also important to providing employees the experience they deserve and to retain them," says Sanjay Bhasin, Chief Human Resources Officer (CHRO) of Sagitec Solutions.
Bhasin was recently conferred the 100 MOST INFLUENTIAL GLOBAL HR PROFESSIONALS citation at the World HRD conference, Global HR excellence awards. Some of the criteria and competencies benchmarked for this award are Strategic Perspective, Future Orientation, and HR impact among others. The winners were chosen from a shortlist of individuals who do extraordinary work and is reviewed by a jury comprising of senior leaders, academicians, and researchers from across the globe.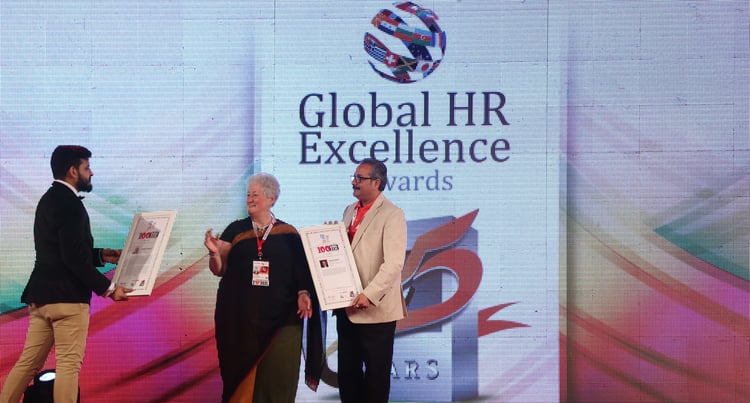 Bhasin provides credit to Sagitec's senior leadership which is committed the satisfaction and happiness of its employees. "Employee First is the motto that Sagitec follows. We truly value transparency and any and all employees have access to the leadership. This makes us unique and why our satisfaction ratings amongst employees are one of the highest and the attrition in single digits." he says.
Sagitec's strong belief in organizational values help empower both customers, employees, and communities. Here are a few values that all of Sagitec stands by:
Maintain a high-functioning work environment
Promote an atmosphere of continuous innovation and improvement
Share the right information with the right people at the right times
Commit to achieving business results in an ethical and honest manner
Be bigger than ourselves
Interested in knowing more about Sagitec or working here? Click Below
About Sagitec Solutions, LLC
Sagitec Solutions, LLC designs and delivers tailor-made pension, provident fund, unemployment insurance, and healthcare and life sciences software solutions to clients of all sizes. Understanding that a dynamic world requires dynamic technology, Sagitec offers solutions that are highly configurable and extensible by nature. With deep industry experience in software implementation and systems integration, project management, consulting, hosting and software support, Sagitec is a partner clients can trust to deliver mission-critical IT projects. They are headquartered in Saint Paul, Minnesota. Learn more by visiting http://www.Sagitec.com