Sagitec took part in the Toys for Tots toy drive again this year!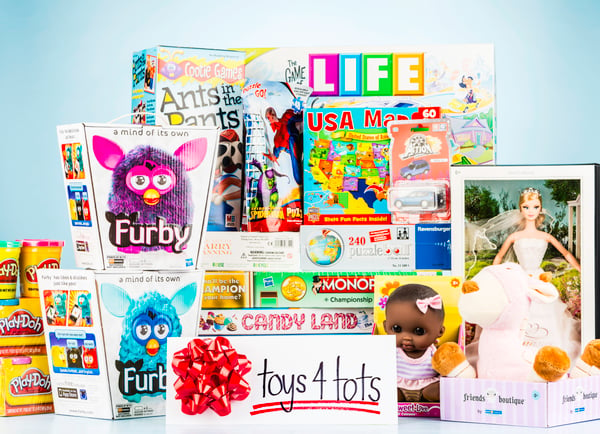 This is a fantastic initiative hosted by the U.S. Marine Corps Reserve that collects unwrapped *new* toys as holiday gifts and distributes them to less fortunate children in the community. Millions of children miss out on experiencing the magic of Christmas every year. The Toys for Tots Program worked tirelessly and for many months to shop for around 7 million children this year, and it would not have been possible without a lot of donations. The Marines and volunteers know all too well that such a large number of toys, books, and other gifts aren't purchased without the significant generosity of kind people.
This year the Marine Toys for Tots Program conducted over 800 toy collection and distribution campaigns across the U.S. helping disadvantaged children nationwide.
Sagitec encourages each employee to pick up a new toy to bring in to donate for this drive each year. Sagitec also provides gift cards (with a limit) to employees to shop for toys that can be donated. A list of gift ideas is given to align with the needs of the program itself. This year the offices in Minnesota, Colorado, Tampa, and Maryland/West Virginia participated in the drive to make it a grand success and the biggest donation to the program ever.