It's the holiday season, and Sagitec is proud to give back to our local communities. We know this season isn't easy for everyone, and Sagitec employees are doing their part to help.
Sagitecians have always tried to help local communities because it's one of the core values we strive to demonstrate. Sagitecians live out one of our core values of 'being bigger than ourselves' through our efforts. We make positive contributions to the communities we live and work in.
Here are a few highlights of how Sagitec gives back this holiday season.
Feed My Starving Children
Every year, millions of children die from preventable causes, such as pneumonia, malaria, and undernutrition. Hunger remains a serious concern worldwide as it accounts for nearly half of all deaths of children under five years old. Feed My Starving Children is a nonprofit organization that works toward winning the fight against hunger.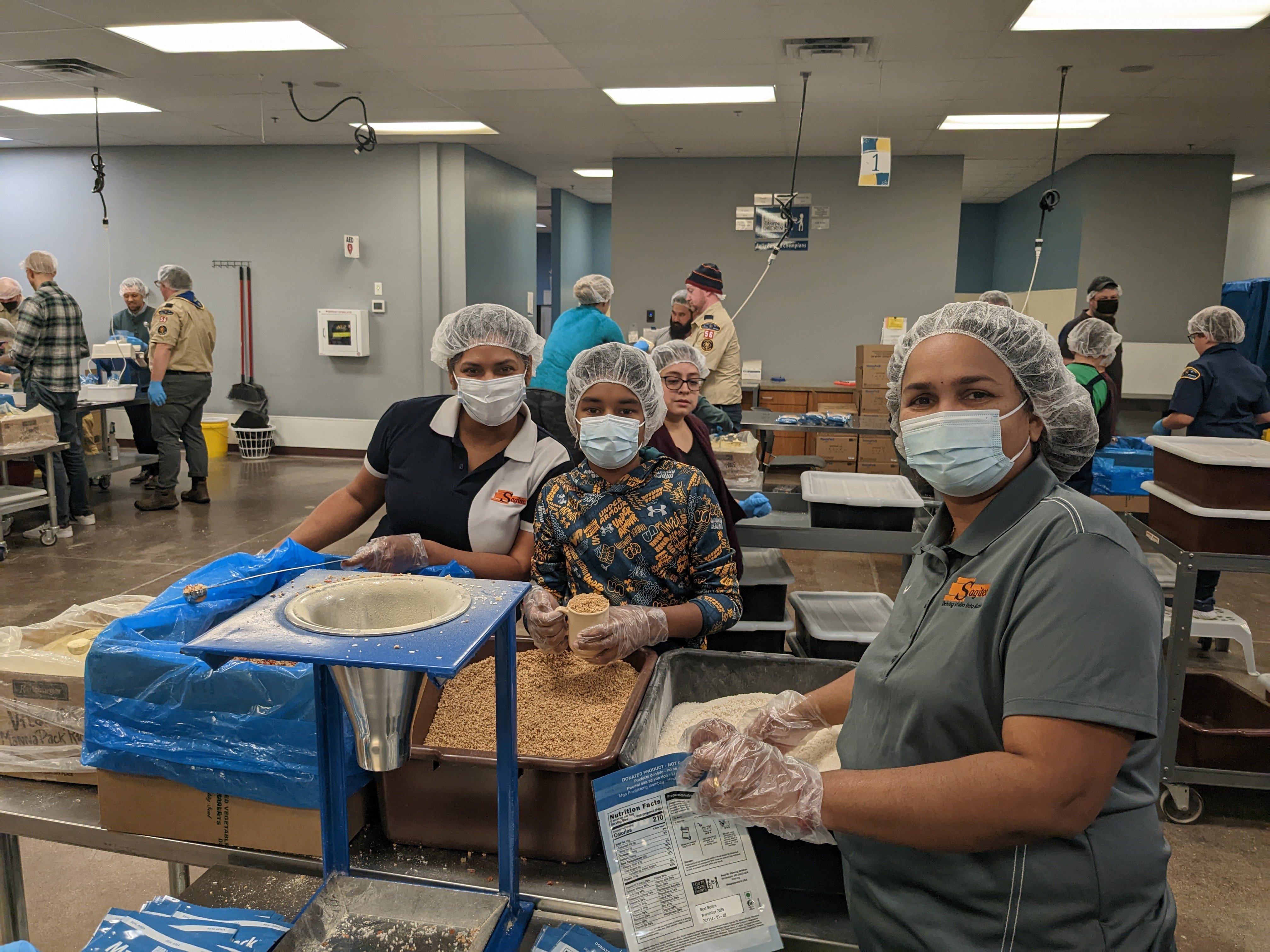 10 Sagitecians and three of their family members volunteered their time to pack food to make a difference in the lives of children. Along with other volunteers in attendance, Sagitecians packed 57 boxes containing over 12,000 meals for children in Ecuador. This amount can provide 34 children with three meals per day for an entire year.
Denver Rescue Mission
For more than 130 years, the Denver Rescue Mission has served the most vulnerable in its local communities. Multiple locations throughout Denver provide community members with emergency services, rehabilitation, transitional and nutritional programs. Denver Rescue Mission and its volunteers help provide for those in need through their meal services.
Six Sagitecians showed up to help distribute food to those in need at the Denver Rescue Mission at The Crossing location. Across two volunteer lunch shifts, they served 172 meals to those in need.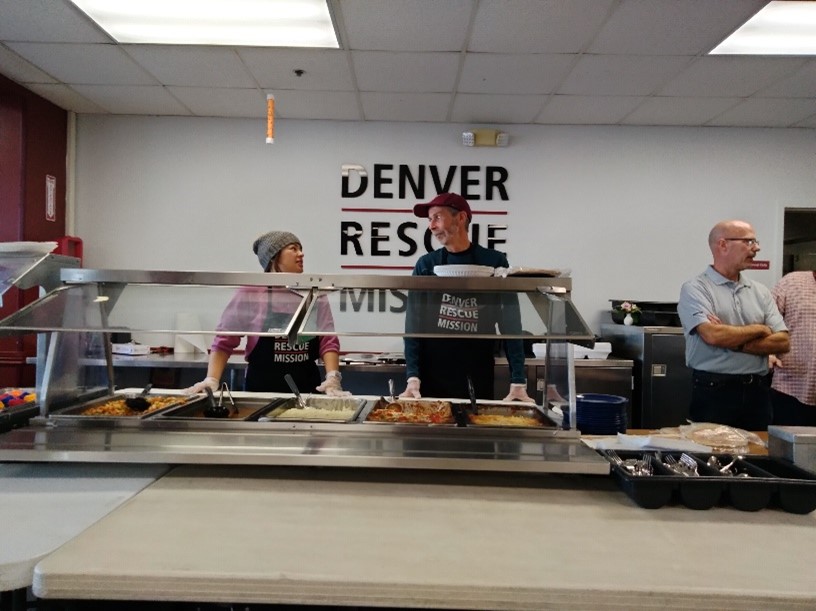 "Teamwork is how we accomplish the most," says Gerilyn Hornsby, a Project Administrator at Sagitec who helped to organize these volunteer events. "It's very rewarding to come together with my fellow Sagitecians, live up to one of our core values, and help give back to those in need in our local communities."
We are proud of our fellow Sagitecians' efforts in their local communities. These actions reflect a commitment to Sagitec's core value of being bigger than ourselves, doing more than expected of us, and making positive contributions to the communities we live and work in.