The Public Retirement Information Systems Management (PRISM) conference is known for spurring thought-provoking discussions about how technology can improve public pension systems and this year was no exception. The educational sessions are the primary catalyst for these highly important discussions and this year's conference in Nashville, Tennessee was chock-full of them. In an effort to move the conversation beyond the conference walls, I, Jordan Bartlett (JB) interviewed two Sagitec employees who attended PRISM to see what they learned.
Manoj Bajaj (MB) is a director at Sagitec Solutions and is responsible for leading the mobile application business. For the better part of two decades, Manoj has overseen a wide range of private and public sector clients within the information technology industry. He is a Certified Project Management Professional who has helped clients achieve organizational business objectives through implementation of technology solutions.
Diann Clift (DC) is the business development manager at Sagitec Solutions. Diann is a trusted veteran in the industry due to her extensive information technology and project management experience. For the last three decades, Diann has participated in more than a dozen projects for public employees and teachers' retirement systems and has supported more than 15 public sector clients.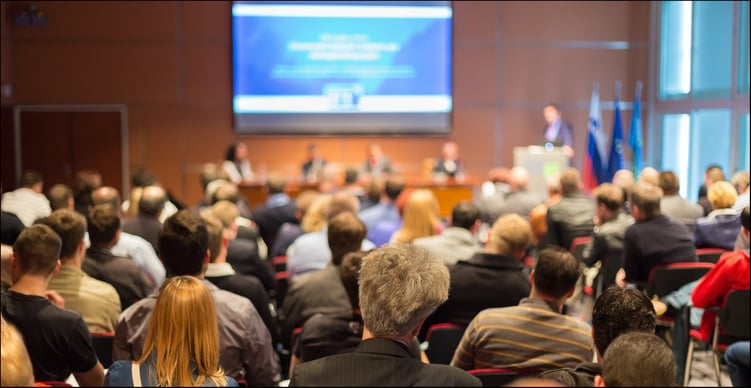 JB: What was the most interesting educational session that you attended while at the PRISM conference?
MB: One of our clients, North Dakota Public Employees Retirement System (NDPERS), led a highly attended session at the conference. Sharon Schiermesister, who is NDPERS' Chief Operating Officer, discussed why her agency took the digitalization leap last year when the agency decided to offer a mobile app to their members and retirees. Sharon reflected on the thought process that NDPERS' board members went through when they were looking at offering a mobile app. Sharon explained that NDPERS' leadership used foresight in their operational planning because they understand that desktops and laptops will eventually become obsolete. The attendees asked many questions about the app's functionality and usage, an indication they are pushing towards the conventional wisdom that states mobile is the way of the future for customer service delivery. Because I see the enormous potential that mobile apps can bring to pension agencies, I was excited to see so many people interested and inquisitive about NDPERS' mobile app.
Donna Yamasaki, who works for the University of California (UCal), which coincidentally is another one of Sagitec's clients, led the other interesting session. The session delved into how UCal is handling data conversion in conjunction with their software modernization project. I found this session particularly interesting as with my background in leading technology focused consulting engagements, it was refreshing to see such a shining example of a pension system that is tackling data conversion the right way. I believe that before initiating a massive modernization project, every organization should analyze the state of their data. If their data in the legacy system is garbage, it will be transferred over to the new system and ultimately will increase the total cost of ownership and result in less return on investment. What UCal has done, and what every other retirement system should consider when they are thinking about modernization, is that they started the data cleansing initiative ahead of modernizing their pension solution (in UCal's case – they started it a year prior). UCal's leadership understands that data is the lifeline of the software solution. You can build an amazing system with all of the bells and whistles, but if your data is not clean, the system will deem itself useless. Although the data cleansing effort is still underway, UCal has set themselves up for a successful software modernization project.
JB: The theme of this year's conference was Pension Digitalization. What new technology do you think has the most potential to improve public pension systems?
MB: The pension industry, which is really a subset of the financial industry, is lagging when it comes to adopting new technology. Look at the technological advances banks are taking. For instance, many banks offer their customers the ability to deposit a check by simply taking a picture of it. The same concept can be applied to the pension space to improve compliance as it relates to members needing to submit documents on time, for example. With that said, I think public pension systems are adopting, albeit slowly, a digitalization mindset. I believe this is the beginning of the digital revolution for the industry. Specifically, I think business intelligence and analytics have the ability to transform the industry because they offer the benefit of introspection. By looking at the data, pension agencies can examine their operations holistically. With this newfound knowledge, they can begin to offer solutions like a mobile app to streamline operations and improve customer service.
JB: What technology do you think is currently underutilized by public pension systems?
DC: I think some of the smaller pension agencies are slow to adopt the cloud for their hosting needs. I partially attribute the slow adoption rate to their limited budget. However, contrary to popular opinion, this form of application support is extremely cost effective. For instance, Microsoft Azure Government, which is an open cloud platform, offers a flexible billing model in which they charge their customers based only on the resources used. In addition, hosting on the cloud provides pension agencies immense options for scalability and interoperability.
Are you interested in learning more about Sagitec's pension administration solution (PAS) or mobile application? If so, Diann Clift will be hosting a live demo of Sagitec's Neospin PAS on May 3 and Manoj Bajaj will be conducting a live tour of Sagitec's mobile app on May 4. If fixing your knowledge gap is top priority, Sagitec's chief KM expert, Stephanie Schrankler, will be leadig a demo of Sagitec's KM solution on May 9. To register for any of these demos, please click the button below.
About Sagitec Solutions
Sagitec Solutions, LLC designs and delivers tailor-made pension, provident fund, unemployment insurance, and healthcare and life sciences software solutions to clients of all sizes. Understanding that a dynamic world requires dynamic technology, Sagitec offers solutions that are highly configurable and extensible by nature. With deep industry experience in software implementation and systems integration, project management, consulting, hosting and software support, Sagitec is a partner clients can trust to deliver mission-critical IT projects. Find further information by visiting www.Sagitec.com or by contacting Rick Deshler at (651) 335-3406 or at Rick.deshler@sagitec.com.