In healthcare, the availability of new data sets (variety) and the pace at which the data changes (velocity) is driving the rapid adoption of Big Data techniques. New data sets from social patient reviews, physician payments, sensor/ personal medical devices, and patient behavior are leading the change. With the availability of new data, the associated use cases for analytics and applications are evolving around physician quality and choice, impacting patient behavior, improving care quality and eliminating waste.
Bill Inmon, the father of Data Warehousing defined the term as "a subject-oriented, integrated, time-variant and non-volatile collection of data in support of management's decision-making process".
Traditional data warehouses were well suited for reporting and static analysis, especially around revenue, cost, and operational efficiency. When dealing with new data and associated measures, analysts rely on a combination of Excel spreadsheets and ad-hoc programs away from the Enterprise Data Warehouse (EDW). Traditional EDWs use either the enterprise data model approach which is a top-down approach or data marts, which is a bottoms-up approach. The top-down approach takes into account the parameters to measure first and then the analysis whereas in the bottoms up approach, one creates a data mart with existing data and then move on to analyze it.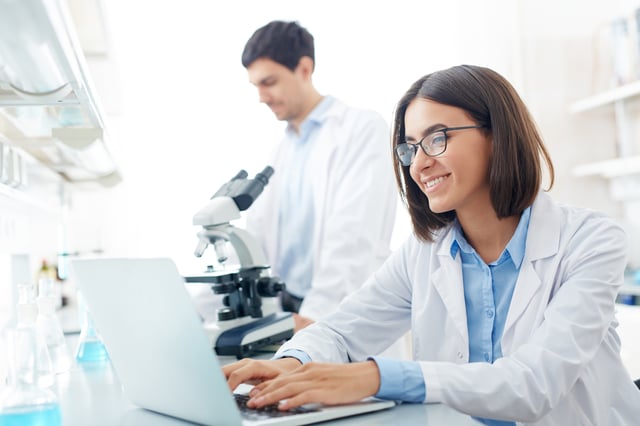 In both cases, you bind the data early - map data to a data model and create measures that eliminate the flexibility in adding new data sets or creating more associated measures, like sentiment scores from patient reviews. For example, take the measure of a physician Key Opinion Leader (KOL). A traditional way of defining this measure is to find out their reputation through the number and quality of research publications and conference speakerships. But if one had a new data set around manufacturer physician payments and the ability to add payments as a proxy for reputation, making changes in a traditional EDW would result in high cost (effort and time).
Deferring structure to query time instead of load time
On the other hand, in late binding platforms (e.g. Hadoop, Sagitec HealHubTM etc.) the data is maintained in its near-raw form with none to minimal transformation. This gives the flexibility to bind the data based on the use case. For the above example with a late-binding platform, we will be able to create a new workload with source data from KOL scores and combine it with the new data source on manufacturer physician payments to create a composite measure. With a platform like HealHubTM, these new workloads and measures can be created in days instead of months with traditional EDW platforms.
Raw data is immutable, interpretations change
As regulations and business models change – Fee for Service (FFS) to Value Based Programs and other similar models, measures and analytics are bound to change to reflect new needs. Having the flexibility of late-binding platforms will allow for new measures and use cases to be deployed based on business needs. In addition to this, when all of this is built on commodity hardware (e.g. Azure HDInsight), there are hard dollar benefits. In this instance, the HDInsights Hadoop cluster consists of virtual machines with the data stored separately in Azure Storage Blobs. The cluster can be shut down when not used, on weekends or other times when not needed, reducing costs.
In my opinion, early/static binding and late binding have their own advantages. If you have static data sets that you don't need dynamic transformation at all, then early binding might work for you. But if the need for you is to be flexible and mix data sets and create visualizations on the fly because of the rapidly changing data sets today, then late binding platforms like Sagitec HealHubTM is your answer.
Learn more about Sagitec HealHubTM our digital health stack with trial versions. Click below.
About Sagitec Solutions
Sagitec Solutions, LLC designs and delivers tailor-made pension, provident fund, unemployment insurance, and healthcare and life sciences software solutions to clients of all sizes. Understanding that a dynamic world requires dynamic technology, Sagitec offers solutions that are highly configurable and extensible by nature. With deep industry experience in software implementation and systems integration, project management, consulting, hosting and software support, Sagitec is a partner clients can trust to deliver mission-critical IT projects.