Sagitec deployed a comprehensive unemployment insurance claimant portal for the state of Maryland, BEACON One-Stop, on April 24, 2020. This application enables unemployed workers to apply for all available benefits in one application regardless of whether they may qualify for UI, PEUC, or PUA. Despite the unprecedented volume of claims and hurdles to implementing new federal programs, Maryland has been able to process 1,563,560 weekly claim certifications received during the pandemic, and 90% of claimants have received payments within the federally required 21 days or sooner.
Since the implementation, Maryland has paid 86,403 individuals through Pandemic Unemployment Assistance (PUA) claims, totaling more than $377 million. Virtually every other state has reported issues and, after weeks, the majority are still unable to fix performance, take claims, and make payments. Additionally, while many states indicate they are paying unemployment, a majority are not yet paying the full amount as required by existing UI legislation, and additional amounts as required by the recently passed CARES act.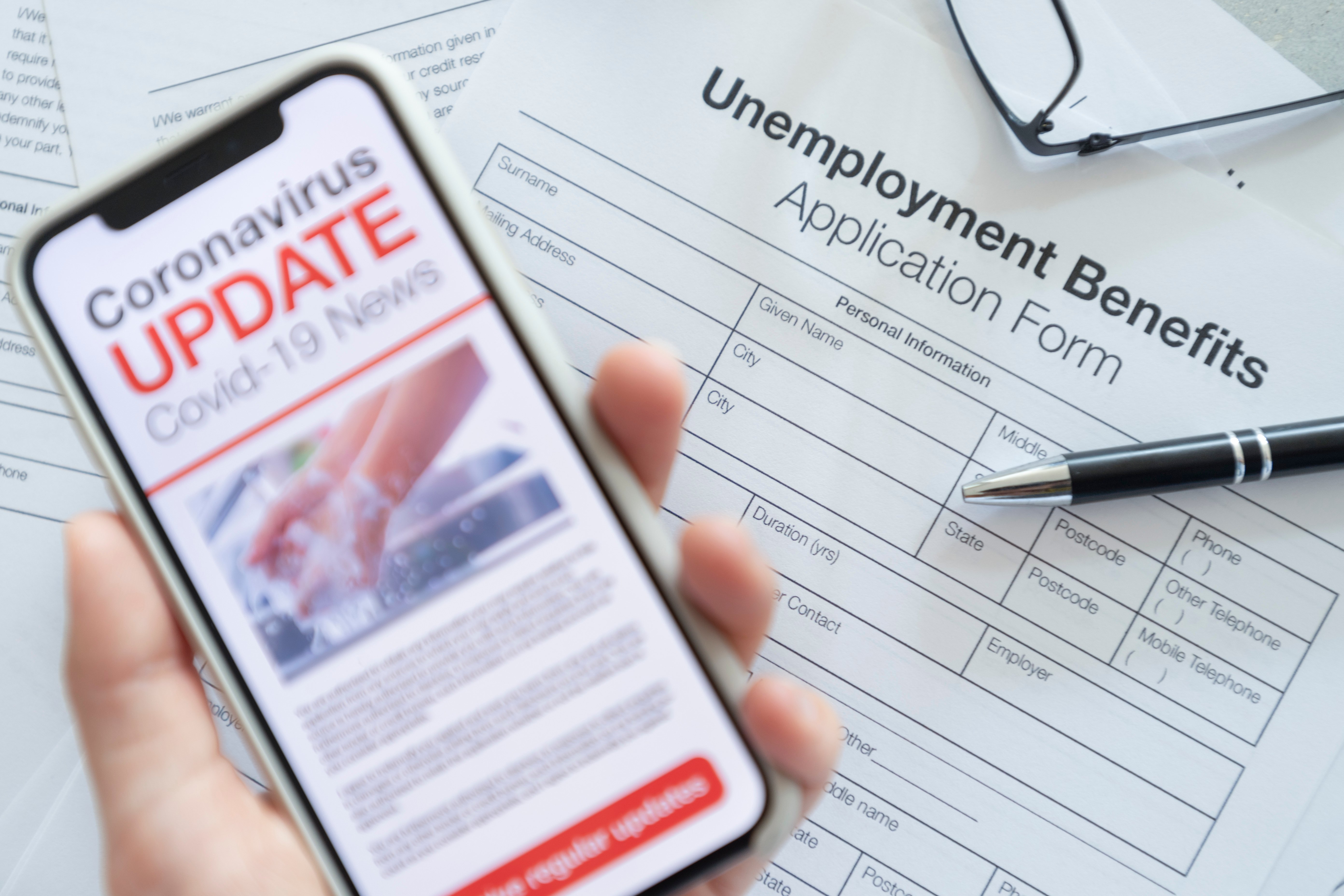 A recent white paper released by the Becker Friedman Institute for Economics at The University of Chicago found very few states paying the new federal benefits and that "…administration of these benefits has been left up to states—a Herculean task given the over 30 million new claims rolling into the UI system so far. …; as of our writing, most states are not yet paying PUA benefits…"
As part of a broader communication, the Maryland Department of Labor stated "Over the last several weeks, states have had to make a series of changes to unemployment programs due to an unprecedented increase in the volume of claims, as well as new programs passed by Congress. The department has more than doubled its claim center staffing and built a new website to handle new federal programs specifically. As a result of these efforts, Maryland is still the only state with a comprehensive system that allows individuals to file a claim for both regular and CARES Act unemployment insurance benefits in one place for both regular and CARES Act UI benefits. All Marylanders can file all types of claims online while experiencing minimal to zero wait times on the site."
Read the entire statement here.
"During this pandemic, 90% of claimants, without eligibility issues, have been paid within the Federally mandated 21-day period," said David Minkkinen, Senior Partner at Sagitec. "These percentages represent some of the highest in the country. Also, over 86,000 claimants have been paid $377 million on the new Federal pandemic programs and most states are not even paying claimants under these new programs".
According to the Maryland DOL, "When a claimant files for benefits, it is not equivalent to being approved for benefits. It is the start of the process. We must verify the applicant's information, contact the employer for the reasons surrounding the separation, and make an eligibility determination with the information that has been gathered. This process typically takes 21 days. However, most PUA and PEUC applications will be processed much faster than this average time frame due to the streamlined eligibility verification process."
Minkkinen said, "Without the new BEACON One-Stop system, the results that Maryland is showing would not have been achieved."