With the unprecedented pass of the federal CARES Act to deal with the economic impacts of COVID-19, State Workforce Agencies across the nation scrambled to develop systems that could quickly accommodate millions of Americans suddenly eligible for unemployment benefits. IT leaders and software application developers were hit with an urgent and immediate demand for technology solutions without knowing the volume and scaling requirements—in an environment that was highly visible, politically charged, and frequently covered by mass media.
Application performance management tools track the availability and the responsiveness of applications and the supporting infrastructure. There are many tools available in the market that provide application developers with insights into an issue's root cause. In the current computing world, transactions typically span multiple devices like firewalls, routers, servers, and your line of business applications or integrated applications. When problems occur, it's hard to quickly pinpoint the device or the software where it originated and propagated.
Most devices generate their logs and commercial logging applications can ingest feeds from different sources and provide a consolidated time-based view of the processed transactions. However, many of the monitoring and logging capabilities offered by external products fall short. Troubleshooting issues and bottlenecks can be time-consuming and, in some cases, solutions are guesswork. Many of these are also expensive and need a good data feed from a native application to work well.
Sagitec's low-code/no-code platform includes a built-in Application Performance Monitoring (APM) and Tracking capability that allows the developers and system administrators to investigate alerts, defects, or faults quickly. The APM tool can monitor all applications built on the Sagitec Platform. End-to-end application tracing identifies slow response online and batch transactions at the web, application, database, and business rule level. This provides effectiveness in reducing the manual effort required to diagnose problems.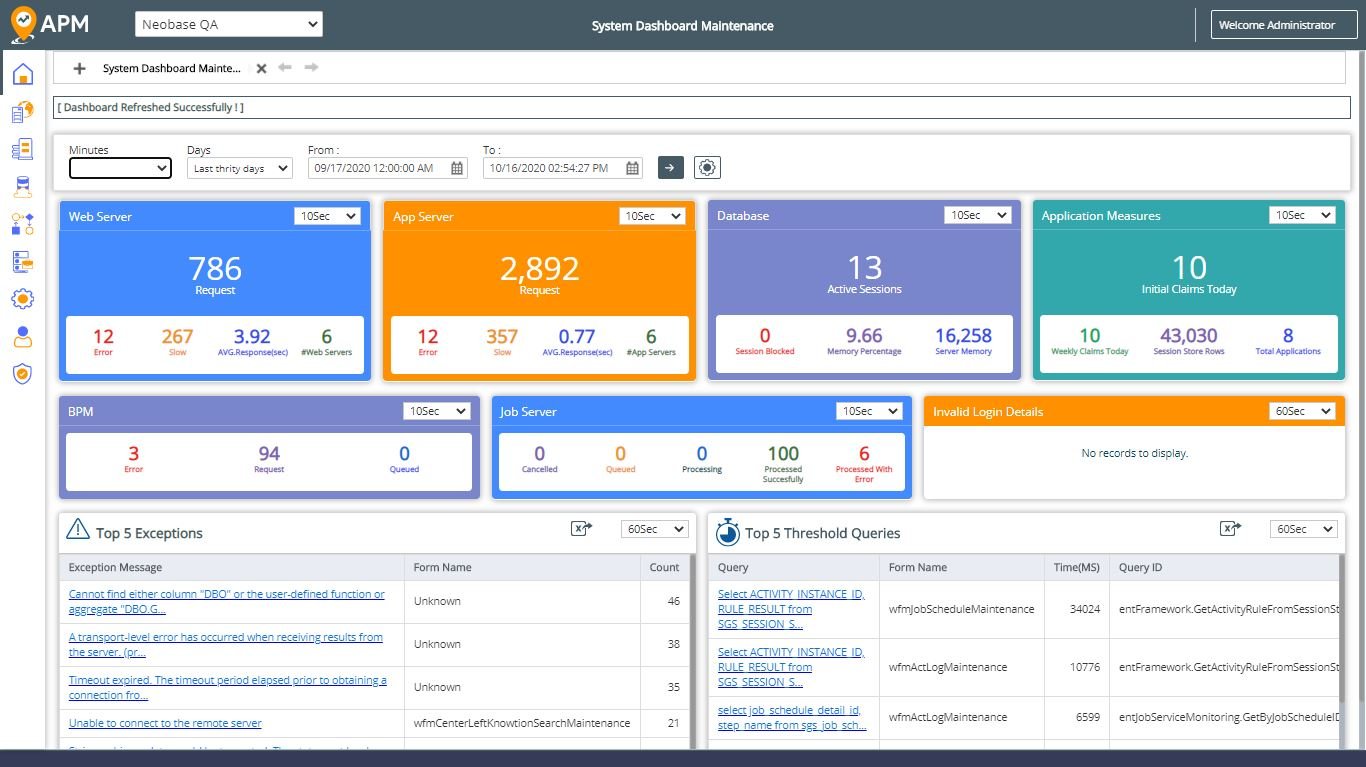 Our APM capability provides a single-window dashboard where you can:
Set module-wise threshold values for tracing

Measure the performance of Web Servers & App servers transactions

Monitor Active Database sessions and Realtime DB metrics

Measure the success of KPIs set for the application

Measure performance of BPM transaction and Job server tasks

Monitor number of invalid login attempts

See the top-5 exceptions across all applications/portals or queries that exceeded the threshold values set for it.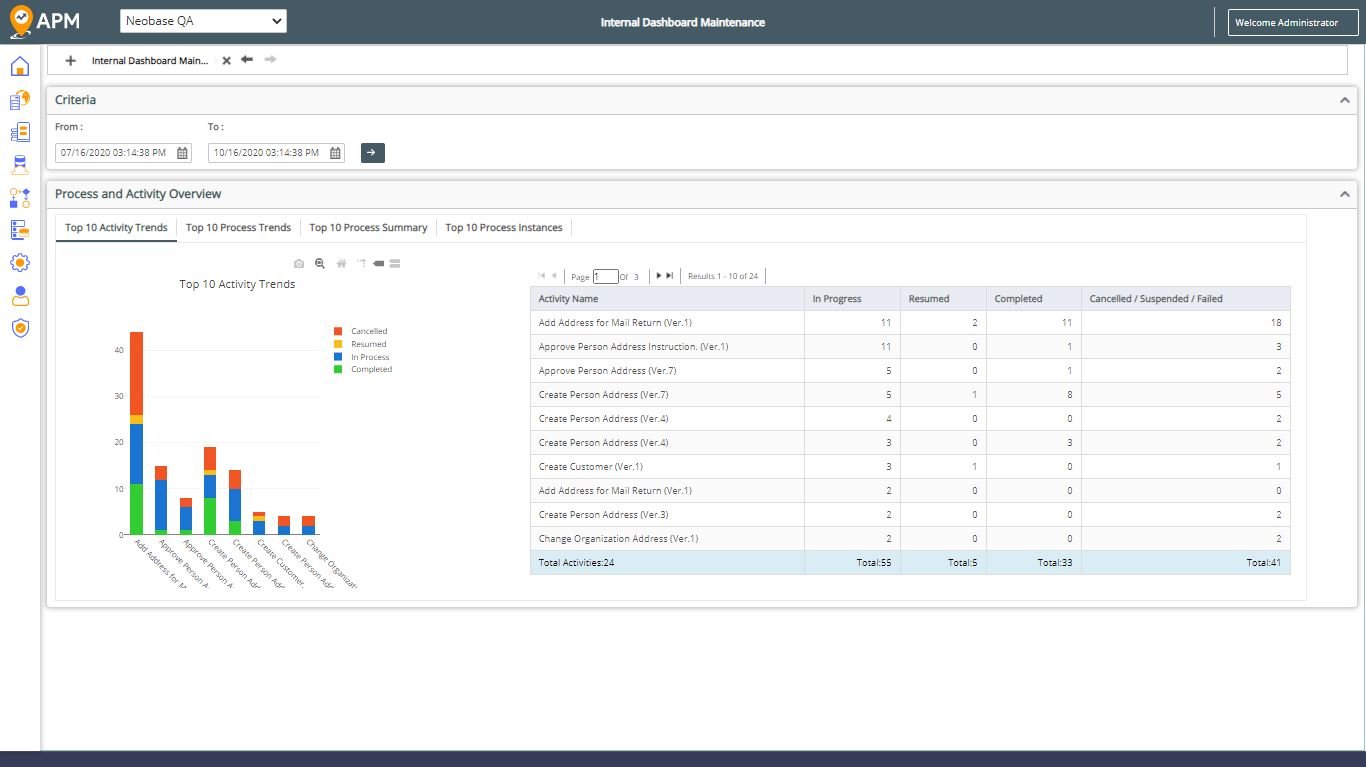 As software application developers used Sagitec's Platform to standup pandemic benefit solutions, it was our APM capability that allowed the team to quickly identify and resolve a deadlock issue occurring in the production application. The APM tool helped the developers find the root cause of a performance issue due to the generation of specific online communication. The team temporarily eliminated the communication generation, thereby stopping the deadlock issue.
Sagitec's Platform APM capability allowed this team of developers to identify the issue in minutes and deploy a short term fix immediately, helping users avoid a painful experience and aiding in distributing much-needed unemployment benefits during a global pandemic.
In non-pandemic circumstances, organizations that have enabled Sagitec's APM module have reported identifying and resolving issues, including login flows, Web Services, load balances, screen delays, web caching slowness, and SQL connection pools.
Unlike many products in the market, Sagitec's Platform APM capability is embedded into the Platform, ensuring easy root cause analysis if issues arise.
Learn more about Sagitec's Platform and capabilities for solving problems caused by the pandemic here.