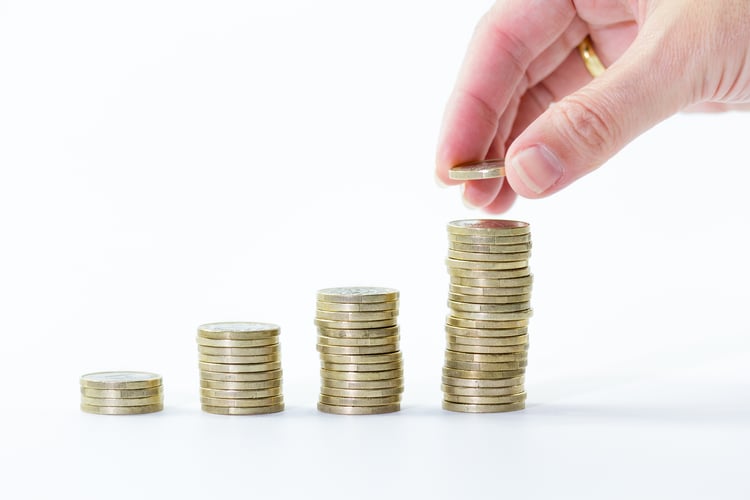 On July 1, 2017, Cost of Living Adjustments (COLA) will go into effect at a majority of pension agencies across the country. COLAs protect members' annuity from inflation erosion, but without a modern benefits administration solution, COLAs can erode the patience of the staff trying to administer them.
The complexity inherent in pension benefit structures can make implementing the annual COLA a very challenging endeavor if an agency has a legacy pension administration system (PAS). Often times, pension agencies have multiple benefit tiers, and with each tier, there can be different COLA eligibility requirements and rates. Some members may be eligible for a 2 percent increase, for instance, while another subset of the membership base may be eligible for a blended COLA.
Unfortunately, many outdated PAS are not sophisticated enough to deal with this level of complexity. Therefore, it becomes a cumbersome and time-consuming process to identify which members are eligible for COLA and what percentage they are eligible to receive. Lacking an accurate and readily available snapshot of eligible COLA members not only makes it difficult to apply the COLA – it makes it challenging to calculate the annual pension liability for actuarial purposes.
With Sagitec's Neospin™ PAS, however, pension agencies are able to administer COLA quickly and efficiently. Neospin™ can assign different COLA percentages, or specific amounts, based on the following criteria: tier, benefit type, or payee (e g., beneficiary). To ensure the COLA data is accurate, Neospin™ executes a trial run. Often performed well in advance of the COLA effective date, the trial run validates the COLA data – including determining eligibility, calculating the COLA amount for each benefit recipient, and determining the usage of the COLA Bank. When applicable, the trial run also indicates members that will reach the maximum lifetime benefit increase amount as a result of the COLA increase. In this scenario, Neospin™ will apply a prorated COLA amount – capping the member at the maximum lifetime benefit increase amount.
The trial run functionality is a great way to help pension agencies ensure COLA adheres to their specific pension rules. Besides being a tool for pension rule compliance, the trial run helps agency staff develop proactive communication strategies. For example, if the trial run reconciliation report indicates certain members have reached the maximum lifetime benefit increase amount, staff can send targeted communication to the members about why they were not eligible for the entire COLA.
Based on the results of the trial run, staff can adjust the COLA for a single recipient or a group of recipients and view COLA totals based on specific classifications and groupings. Once staff are comfortable with the results of the trial run, the COLA is executed in final mode. The final run applies the COLA to the benefit for each eligible recipient and creates the appropriate financial transaction for both the COLA Bank and the General Ledger.
For pension agencies with a modern benefits solution, COLA is a simple annual process that only takes a brief amount of time to administer. However, for agencies with outdated technology, COLA can turn into an unwieldy undertaking. If you are sick of spending an inordinate amount of time applying COLA every year, please reach out to Diann Clift to learn more about how Sagitec's Neospin™ PAS can help alleviate your COLA concerns.
Sagitec's Neospin™ pension administration solution can scale up or down depending on each client's unique needs and budget. To learn more about how Neospin™ is being tailored for small, medium, and large agencies, please download the free resource below.
About Sagitec Solutions
Sagitec Solutions, LLC designs and delivers tailor-made pension, provident fund, unemployment insurance, and healthcare and life sciences software solutions to clients of all sizes. Understanding that a dynamic world requires dynamic technology, Sagitec offers solutions that are highly configurable and extensible by nature. With deep industry experience in software implementation and systems integration, project management, consulting, hosting and software support, Sagitec is a partner clients can trust to deliver mission-critical IT projects. Find further information by visiting www.Sagitec.com or by contacting Rick Deshler at (651) 335-3406 or at Rick.deshler@sagitec.com.