Most organizations today have a sound Disaster Recovery (DR) and business continuity plan and they should, given the changing nature of business and technology. DR allows organizations to resume critical functions following a disaster. It involves having a separate physical site for restoring operations.
Disaster Recovery as a Service (DRaaS) is a service provided by a third-party to replicate and host physical and virtual machines to keep operations up (failover) in the event of a man-made or natural catastrophe.
You can deploy replication, failover, and recovery to keep your applications running in not only unplanned outages but can also test these processes in a planned manner.
Sagitec, with the help of Microsoft Azure Site Recovery, presents NeoRecovery – Automated Recovery in the Cloud – a more advanced form of DR and DRaaS, where there is no need to maintain a physical site.
Initiate disaster recovery from your smartphone
Control and test from anywhere, anytime
Ensure benefits system availability
Get the power of the underlying Microsoft Azure platform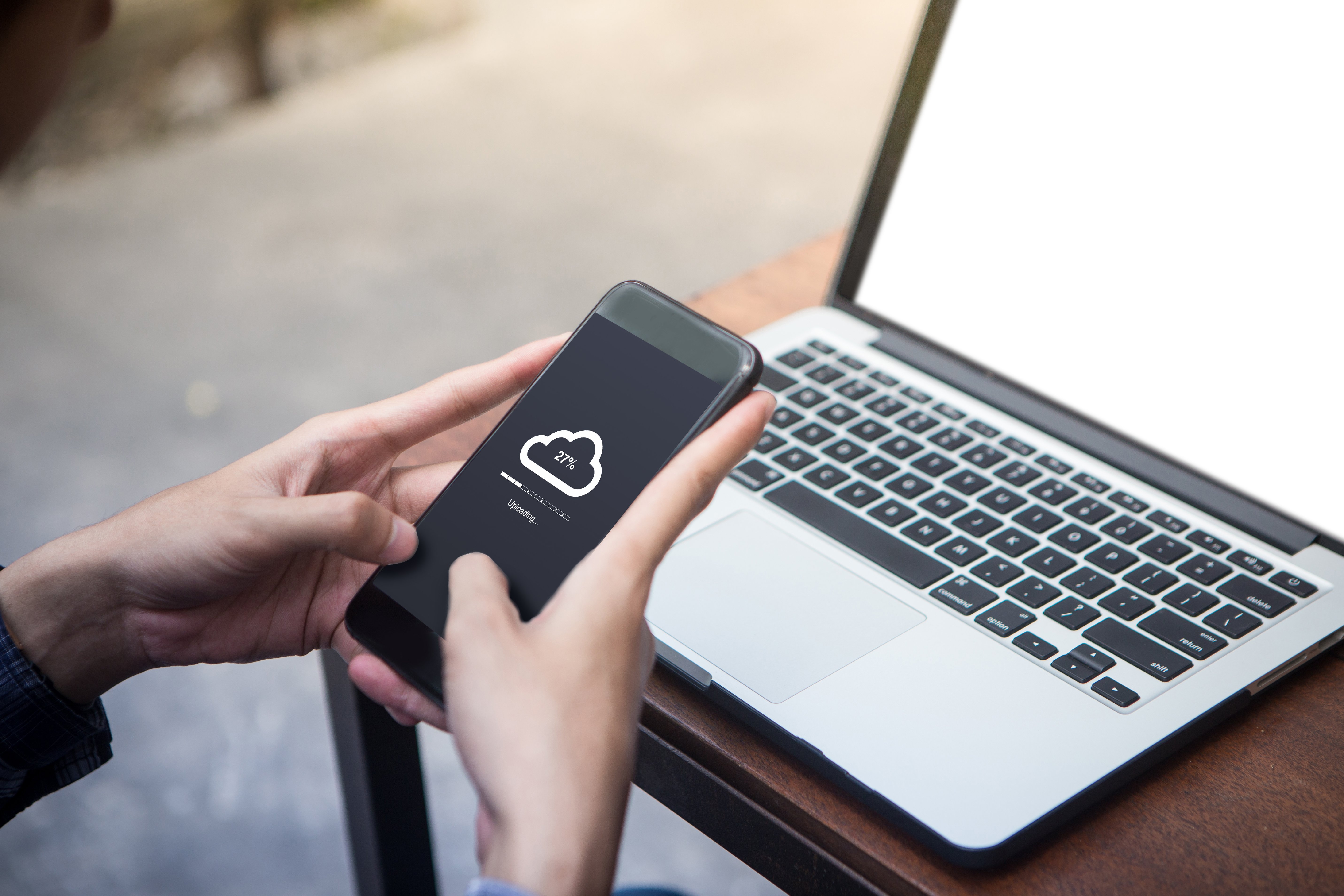 Site Recovery is a native DRaaS, and Microsoft been recognized as a leader in DRaaS based on completeness of vision and ability to execute by Gartner in the 2018 Magic Quadrant for Disaster Recovery as a Service.
Sagitec has developed an app to control disaster recovery from your mobile phone. The app integrates with our clients' NeospinTM application, either on premise or in the cloud, and can be used to conduct failovers in planned and unplanned outages.
As simple as it gets
Just use your token (specific to your environment) to run failover on test environments – the production environment can run in parallel and is unaffected. In the case of an actual outage, the client team can initiate failover on production environments from a smartphone which automatically notifies key resources. The Sagitec team will work with the client team to make sure data and VMs are automatically built in the new cloud location and applications are up and running in just a couple of hours.
Failover – If you have a problem with NeospinTM site-A in the cloud, testing failover creates and builds site-B and moves all systems there automatically.
Failover Cleanup – Once site-A is restored, cleanup ensures site-B is ready for the next test.
In a real production environment, we will work in collaboration with the client for the cleanup and make sure the original site is stable before moving back.
Benefits
The benefits of DR and DRaaS are many. They allow critical applications functioning in the face of disaster and saves costs for organizations by limiting losses in revenue and business reputation. DRaaS allows IT teams to focus on core operations and also get expert help and guidance from partners who do this on a daily basis. NeoRecovery offers a logical beginning to your cloud journey if your infrastructure resides on premise.
NeoRecovery offers additional benefits as it takes advantage of cloud technology.
Reduce infrastructure costs – no need to maintain a physical DR site, just pay for the service.
Minimize downtime with dependable recovery in hours instead of days.
Test business continuity plans from anywhere, anytime.
A true groundbreaking solution in the benefits administration industry as you get the power of disaster recovery at your fingertips.
Reach out to us to know more about our Azure services.