Sagitec has outgrown their 220 person office that they purchased less than two years ago, propelling the company to acquire more office space in Pune, India that can accommodate an additional 320 employees.
The geographical expansion in Pune is directly related to the increasing demand for their pension administration and unemployment insurance solutions. Sagitec is currently working on developing eight custom software solutions, and is supporting over 15 customers in production within the United States, Canada, and Fiji. This is in addition to the current development and delivery of their MOBIAS Pension app and Neofraud™ solutions for several clients.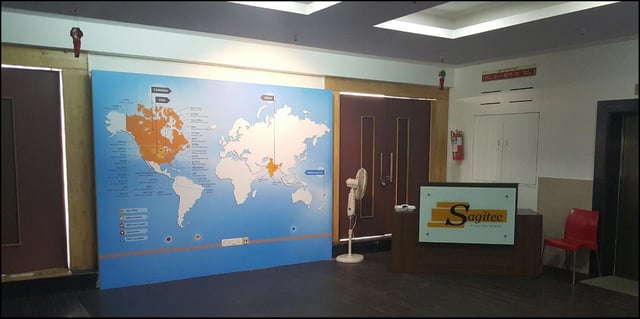 Sagitec purchases more office space in Pune, India to accommodate 320 additional employees.
Sagitec Solution's Senior Partner Piyush Jain said he is very excited about the Pune expansion.
"These office buildings provide Sagitec with the opportunity to manage our current and future growth," said Jain. "Sagitec's strong performance and growth are a testament to the quality of our people, technical platform, and software solutions".
In addition to their offices in Pune, Sagitec also has an established center of excellence in Chennai, India. The 65 employees based out of Chennai work on Sagitec's international projects and other innovative solutions such as Neofraud™ and MOBIAS.
About Sagitec Solutions:
Sagitec Solutions, LLC designs and delivers tailor-made pension, provident fund, and unemployment insurance software solutions. With broad industry experience, Sagitec helps their customers achieve strategic business objectives, enhance service offerings, and lower operating costs. In addition to their offices in India, Sagitec also has offices in Minneapolis, MN, Topeka, KS, Denver, CO, and Oakland, CA. They are headquartered in the Twin Cities area of Minnesota. Further information can be found at http://www.sagitec.com or by contacting Rick Deshler at (651) 335-3406 or at rick.deshler@Sagitec.com.
Are you in the market for a new pension administration system?
Download Sagitec's FREE Pension Administration Info Packet to learn more about how Sagitec's technology and business acumen can drive your vision into action!