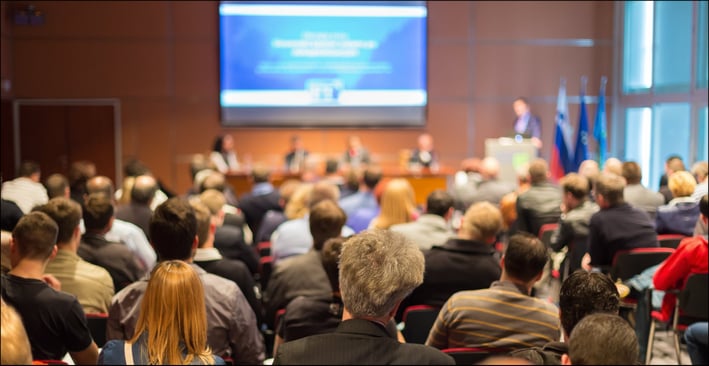 Sagitec Solutions is gearing up for the annual Public Retirement Information Systems Management (PRISM) conference April 24-27 in Austin, Texas. This year's conference theme, Adapt to Survive and Thrive, will surely generate interesting and thought-provoking discussions about how technology can improve public pension systems.
Visit Sagitec Solutions at the 2016 PRISM Conference
Visit Sagitec's booth to speak with industry veterans about how their software solutions and services put pension agencies on an evolutionary path forward. Sagitec will be highlighting cutting-edge technology for the pension industry. Watch a video about Sagitec's MOBIAS Pension app and speak with pension experts about how mobile can transform your business. Sagitec is also offering a great opportunity for one lucky winner to receive a free Neospin™ Fast Track Assessment. The assessment provides an analysis of your vision, systems, and data. Based on the results, Sagitec recommends industry best practices – including the time and expense to implement Neospin™ and/or MOBIAS.
Stop by to learn how Sagitec can help clients of all sizes and complexity survive and thrive:
Tailored Neospin™ solutions that can scale up or down depending on each client's unique needs and budget
Flexible solutions that provide endless integration possibilities
Development tools that increase the capacity to respond to change
Improve customer service with self-service and streamlined business processes
Click here to learn more about Sagitec's benefit managment solution.
Are you in the market for a new pension administration system?
Download Sagitec's FREE Pension Administration Solution Info Packet to learn more about how Sagitec's technology and business acumen can drive your vision into action!
About Sagitec Solutions:
Sagitec Solutions, LLC designs and delivers tailor-made pension, provident fund, and unemployment insurance software solutions to clients of all sizes. With broad industry experience, Sagitec helps their customers achieve strategic business objectives, enhance service offerings, and lower operating costs. They are headquartered in the Twin Cities area of Minnesota. Further information can be found at http://www.sagitec.com or by contacting Rick Deshler at (651) 335-3406 or at rick.deshler@Sagitec.com.
About PRISM:
PRISM is an organization for information technology managers of public pension funds. It provides a forum where they can share information and best practices as they strive to provide state-of-the-art technology and systems support to the retirement funds they serve.