Unemployment Insurance (UI) benefit fraud is the inappropriate collection of benefits by using false information. According to the Washington DC Department of Employment Services, examples of UI fraud include:
An individual returns to work but continues to collect UI benefits.
An individual works a part-time job but does not report his or her earnings to the state, thereby collecting more benefits than he or she is allowed.
An individual performs temporary work while collecting UI benefits, but does not report the earnings when filing his or her weekly claim.
An individual holds back information or gives false information to the state UI agency.
An individual that uses stolen identity information to claim UI benefits.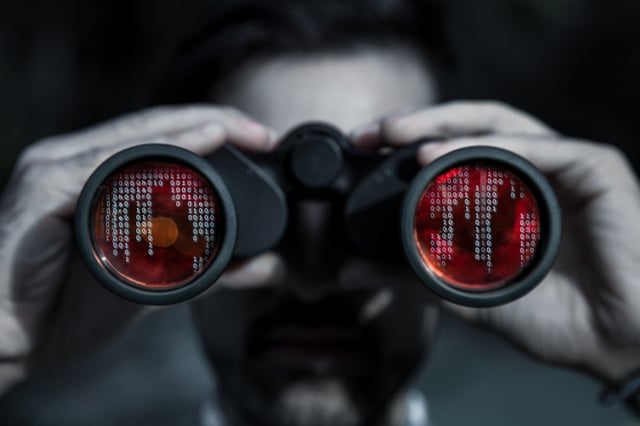 With $33 billion paid out in 2016, the UI program is not only one of the government's largest benefit programs but it also has one of the highest error rates among all government benefit programs. In 2015, the system made $3.5 billion in improper payments, an error rate of 10.7 percent, according to the U.S. Department of Labor.
The majority of the fraud happens without people realizing it. Some people continue to claim benefits after they start working. Improper payments typically stem from everyday people not always understanding how the program works.
However, fraud is taking a more sinister turn. With enormous data breaches and identity theft in cases Equifax or Deloitte, fraudsters are turning from individuals to organized fraud rings. For the UI industry, many fraud cases are left unreported or not detected until identity theft victims of UI benefits apply for benefits and are denied or their current employment HR department contacts them about filing a claim while still working.
Consider this example. Between 2009 and 2011, companies in Cooke County, Illinois filed at least 900 unemployment insurance claims with Illinois, Indiana, and Minnesota worth $8.7 million. All the claims were bogus; the identities of the employees either fictitious or stolen.
So how does one solve the problem of UI fraud? Well, technology is coming to the rescue in many cases. With advances in predictive analytics, machine learning, and data modeling, there are technology solutions that can sift through historical claim data on previous fraud cases. The result of this analysis is a trained fraud model that can accurately predict the likelihood that claimants will commit fraud. These models can be applied to UI claim data identifying fraud before it occurs or very early in the process so that follow up and investigations can occur to help reduce or eliminate the fraudulent claims.
Even overpayments, one of the highest reasons for improper UI payments, can be detected by developing overpayment models using predictive analytics and machine learning technology. By running these models against weekly continued claims information, claimants can be flagged for follow-up or asked additional questions based on how likely the tool predicts they are to commit fraud. This allows state UI agencies to detect fraud early on or even before payment is made.
Want to know more about a solution that uses a combination of predictive analytics and machine learning to prevent or detect fraud? Click the button below to contact Sagitec and learn more about NeofraudTM Sagitec's fraud solution.