Sagitec strives to be bigger and better every year and we challenge ourselves to do more than is expected of us. We aim to make positive contributions to the communities we live and work.
A few days back Sagitec teams got together to make 500 sandwiches. These sandwiches were given to 'The Sandwich Project Minnesota' which aims to feed about 4500 people per week through shelters and food shelves. Various organizations get together to conduct programs on days like Thanksgiving or Christmas. But The Sandwich Project was established with the idea of providing food to the needy on days when others might not.
Sagitec also donated 266 pounds of food to Second Harvest Heartland. Second Harvest Heartland works with more than a thousand partnering food shelves, food pantries, and other meal programs. They create new partnerships with schools, hospitals, and clinics to broaden and deepen our reach across our service area. Second Harvest Heartland was created on October 1, 2001, when Second Harvest Greater Minneapolis and Second Harvest St. Paul joined forces to bring together more than 44 years of combined history and experience to the fight against hunger. Second Harvest Heartland is a member of Feeding America—the nationwide network of more than 200 food-banks serving every state in the United States. This partnership helps to significantly amplify the organization's impact and reach by providing access to millions of pounds of surplus food and grocery donations.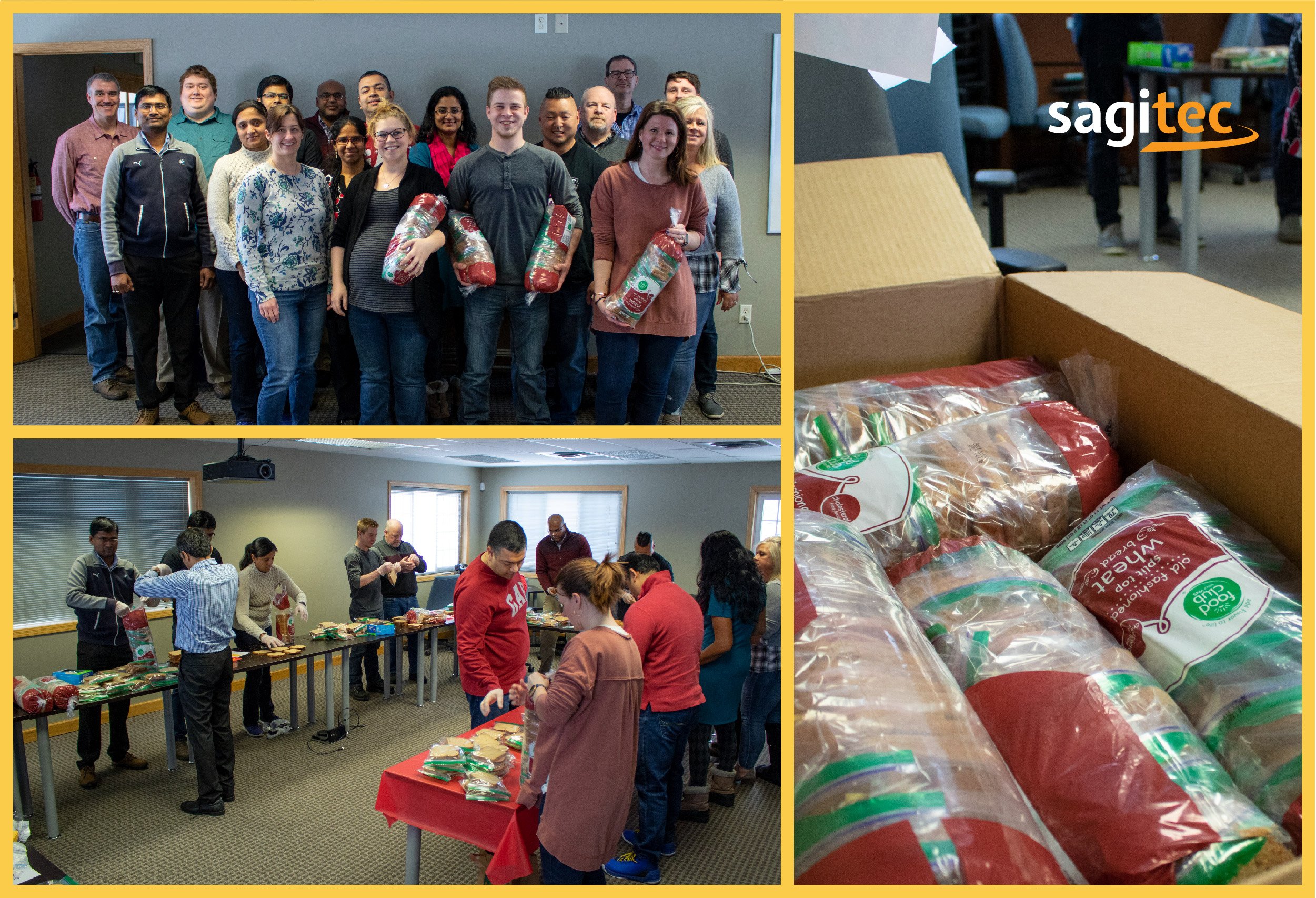 What is the impact of having enough food? Food stability means being able to live fully as a productive parent, employee or student, being able to focus on your quality of life without worrying about how to feed yourself or your family.
Sagitec is proud to be a part of these larger community initiatives in any way possible.