When it comes to major IT initiatives like pension system replacement projects, creating a comprehensive change management plan that involves non-IT executives is usually not at the top of the priorities list. But as a recent tip from Harvard Business Review notes, the cause of failed IT initiatives more often than not exists outside of IT:
"IT is responsible for delivering systems on time and within budget. Non-IT executives need to make the organizational changes that generate value from those systems."
To those who have guided their organization through a massive system replacement project, the value of a change management plan may seem obvious. To those who are considering a similar project, the benefits of such a plan may be less clear. So why have a plan for non-IT management to guide their organization through a systems transition? Here are four reasons why a change management plan should be a part of your IT initiative:
1. Most people don't like change (or, avoid employee sabotage)
While change may be a fact of life, most people consider changes to habitual work habits an unwanted stress. Multiply that stress across your organization and you've added another roadblock on the path of an already stressful and busy project. Why is the stress of change such a big issue? If employees don't like the idea of the changing work habits that come with a new IT system, they may exhibit any of the symptoms of what we call Employee Sabotage:
Refusing to adopt the new system's practices

Complaining, dragging their feet, or generally being negative about the process, which ends up affecting the morale of the organization

Simply not trying or wanting to learn the new system, which causes more stress and more work for other parts of the organization. (We've even witnessed employees plan their retirement around a new system implementation so that they don't have to change their work habits.)
The last thing a project manager needs is an employee revolt against the new system.
2. Who or what needs to change within the organization may not be well understood
Without a developed change management approach, there may be broad (and unspoken) disagreement about the impact of the new system implementation. Management may believe that subordinates must change their practices while their own habits will remain unaffected. In many cases however, a new IT system will affect management's practices as much as those of subordinates. With the proper change management plan, management can determine where gaps in the organization's understanding of change exist, and where to spend the most time and resources to solve those problems.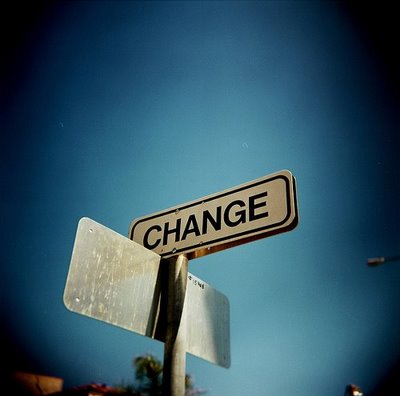 3. Gain employee commitment by showing management's commitment
Employees may be less committed to a new system and the changed work habits that come with it if the responsibility for success is placed disproportionately on the vendor. In our experience, employees are less willing to seek resolutions to problems and commit to the new system if management's commitment to the project's success is noticeably absent.
4. Change has a domino effect. The presence of a new IT system will not be the only change.
A new IT system will almost always add, change, or eliminate certain jobs. A change management plan should include the objective and thorough examination of roles and organizational needs. This will help to assure that the new IT system implementation is a success.
Large scale IT system implementation projects affect the entire organization. Managers outside of the IT role should consider their part in the success of the project. A well-developed change management plan will help the organization achieve success.
Have you included a change management plan into your IT initiative? What did it include? Did you find it to be a valuable addition to the project? What advice would you give to others who are beginning to create their change management plan?
Organizational change management plays an important role in the implementation of new technology.
About Sagitec Solutions:
Sagitec Solutions, LLC designs and delivers tailor-made pension, provident fund, and unemployment insurance software solutions to clients of all sizes. Sagitec has the expertise necessary to help their clients achieve strategic business objectives, enhance service offerings, and lower operating costs. Find further information by visiting http://www.sagitec.com. For more information, contact Rick Deshler at (651) 335-3406 or at rick.deshler@Sagitec.com.