Replacing pension administration systems in the public sector differs in a number of ways from private sector projects. These differences are important to keep in mind both when embarking on a systems replacement project and when selecting a pension system replacement vendor.
1. People
The public sector does not benefit from the same "revolving door" option that allows private sector firms to hire new staff during a systems replacement project. Public sector IT administrators tend to be nearer retirement age than their private sector counterparts; and although they possess deep knowledge of their existing systems, their knowledge may not translate well to newer technologies or terminologies. Gaps in technical skills must be overcome if a system replacement project is to succeed. Public retirement systems must assess the capabilities of their employees and select a vendor with experience preparing clients for technologies and new ways of doing business.
2. Business Requirements
The business infrastructure in the public sector is often substantially different from that of the private sector. All too often, replacement systems must be connected to existing adjacent systems every bit as old and fragile as the one being replaced. A 'clean slate' approach may be impossible when these other systems are mandated by policy, regulation, or statute, and it may be equally unlikely that the funding to replace everything at once ever materializes. Replacement solutions must offer the ability to interface with legacy systems without losing the capability to interact with their eventual replacement.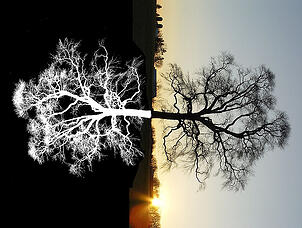 3. Privacy and Security
Public sector retirement systems tend to have more complex requirements for privacy. It is not unusual for records to be considered public domain in one circumstance and declared private or non-public in another. For example, data may be accessed by certain people under certain circumstances or from specific locations – but nowhere else. It can extremely difficult to modify administration systems to meet these requirements after the fact if the original architecture wasn't designed with these issues in mind. In these instances, selecting a pension software solution that offers a secure architectural framework with the ability to incorporate complicated sets of requirements is the best option.
4. Maintaining a "System of Record"
Legislative, regulatory, or emergency issues that directly affect public pension systems often impact the ability to keep an accurate system of record. These issues often result in a patchwork of coding, which may eventually compromise the existing system. New legislation without adequate funding may require a temporary solution that inevitably becomes permanent. Changes in regulations may cause data fields to become repurposed. Emergencies end up causing employees to perform calculations outside of the system. As a result, audit-ability, stability, and security suffer. Pension fund administrators must anticipate these "systems of record" issues when selecting a new pension administration system.
5. Time to Benefit
Public scrutiny on spending of public dollars is at an all-time high. Time-to-benefit issues are becoming more prevalent in today's public sector organizations. Approvals to proceed with a pension system replacement project can be difficult to attain, with two- or four-year cycles of requests often preceding them. Strict rules and regulations around procurement govern the ability of Executives and IT Administrators to manage issues in the implementation process if they arise. Elected officials and governing board members depart before the project ends, creating an orphaned project. All of these potential hurdles create risk for public sector system replacement projects. The ability to complete a project on time and as promised is a critical characteristic in a system replacement vendor.
Understanding the differences between private and public pension system replacement projects can significantly reduce the risk of a failed implementation process. Both vendors and retirement systems must take into account these important differences early in procurement process if a project is to succeed.
Do you agree with these differences? Are there others you would add, and if so, what is their impact on the system replacement process?
Considering a new line-of-business solution? Take our free pension system assessment and receive a customized report that contains an evaluation of your current pension administrative software along with key recommendations for improvement.
About Sagitec Solutions:
Sagitec Solutions, LLC designs and delivers tailor-made pension, provident fund, and unemployment insurance software solutions to clients of all sizes. Sagitec has the expertise necessary to help their clients achieve strategic business objectives, enhance service offerings, and lower operating costs. Find further information by visiting http://www.sagitec.com. For more information, contact Rick Deshler at (651) 335-3406 or at rick.deshler@Sagitec.com.