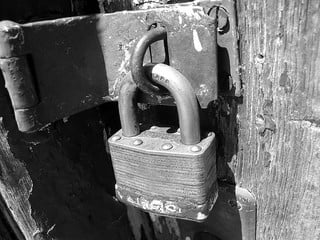 Performance bonds (e.g., surety bonds) have long been used by state and local government agencies to mitigate risk in major public sector IT projects. A bond provides protection in case a software vendor doesn't fulfill its contractual obligations. It also allows government agencies to demonstrate fiduciary responsibility with taxpayer funds.
But a recent white paper published by the National Association of State Chief Information Officers (NASCIO) questions whether or not performance bonds do more harm than good. The paper, which is titled Leaving Performance Bonds at the Door for Improved IT Procurement and features contributions from one of Sagitec's own chief officers, reveals three key reasons why bonding could prevent public sector agencies from getting the best bang for their buck.
#1 BOnds Limit Competition for Projects
This is the biggest problem with performance bonds: they limit competition. The whole idea behind the free market is that competition for goods and services will help drive down costs and give buyers the widest choice of options. But when a bond is required on a public sector IT project, many small businesses (that are no less capable) get priced out of contention simply because they "don't have the capital to qualify for high-dollar performance bonds." And even companies that do qualify may opt out of bidding simply because bond collateralization tends to tie up financial resources needed for other company operations. The end result? Fewer vendors competing and fewer options on the table. In this scenario, how can we guarantee that the buyer will get the best possible solution at the best possible price? How can we assure taxpayers that their dollars are being spent with the greatest fiscal responsibly? And do we really want to create an atmosphere where only corporate giants can get work on government projects?
#2 Bonds Drive Up Overall Project Costs
This is another big problem with bonds. When vendors have a high cost of capital, or qualify for bonds only at a higher rate, they just end up charging their clients more for little to no added benefit. In other words, the cost for the performance bond is simply passed along to the buyer. And when said buyer is a government entity, it means that cost is passed along to us: the taxpayer. While a bond may offer a certain measure of protection, it also drives up the total amount of money wrapped up in the project, which is especially troublesome in a struggling economic climate.
#3 Bonds Won't Fix a Failing Project
Acquiring a performance bond doesn't mean your project won't fail, it just means that you'll be compensated for money spent. Or will you? According to NASCIO, bonds "are rarely, if ever, paid because years of litigation (is needed) to determine the amount owed." Surety companies don't really know how to evaluate a software development project for failure thanks to the comparative lack of clearly identifiable milestones or achievements. For this and other reasons, "90% of surety companies…would not take a software performance bond." However, there are other ways public sector agencies can help mitigate the risk of project failure. These include establishing go/no-go milestones, phased payment points, service-level agreements, warranties, insurance, holdbacks, liquidated damages, and penalties. The point is, alternatives exist—and it's time to examine them more thoughtfully.
NASCIO's white paper reveals some key flaws in the practice of performance bonding for IT procurement. While it must be acknowledged that many municipalities are required by law to include a performance bond for large-scale IT projects, it's time to question whether this policy is ineffective or even obsolete. Moving away from bonding, and towards alternative ways to mitigate risk, could ultimately yield lower project costs, greater and fairer competition, and better solutions at better prices. Our thanks to NASCIO for raising awareness of this important topic.
Care to offer your insight? Do you have a different perspective? If so, we'd love to hear your thoughts. Also, if you'd like to read NASCIO's Leaving Performance Bonds at the Door for Improved IT Procurement in its entirety, you may download the PDF directly by clicking here.
Image credit: Max Klingensmith
Considering a new line-of-business solution? Take our free pension system assessment and receive a customized report that contains an evaluation of your current pension administrative software along with key recommendations for improvement.
About Sagitec Solutions:
Sagitec Solutions, LLC designs and delivers tailor-made pension, provident fund, and unemployment insurance software solutions to clients of all sizes. Sagitec has the expertise necessary to help their clients achieve strategic business objectives, enhance service offerings, and lower operating costs. Find further information by visiting http://www.sagitec.com. For more information, contact Rick Deshler at (651) 335-3406 or at rick.deshler@Sagitec.com.