The National Pension Education Association (NPEA) annual conference is always a great forum to discuss how retirement education and communication initiatives can help members, employers, and agencies. This year was no different. We had great conversations and learned a lot from our clients, peers, and all attendees. We also found that most are also interested in talking to their peers (or identifying peers they can talk to) to get lessons learned and see how they've tackled different issues – I hope this blog throws some light on what is important to participants we spoke to.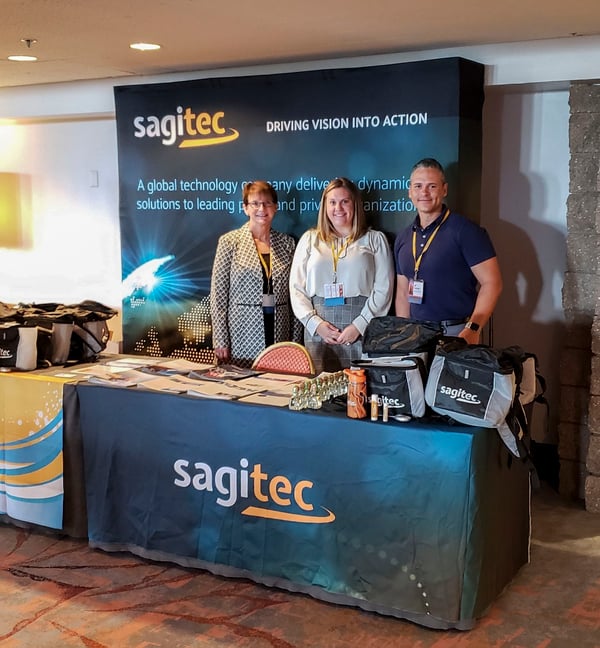 Here are 5 main topics that we thought made for very interesting conversations at the conference .
1. Member experience and self-service - A top priority for most funds is to provide a fantastic member experience. And self-service is the primary way to offer a great experience. Self-service empowers members and employers to answer their own questions, process their own requests, and enter and change data on a pension plan without involving your staff. Processing online retirement applications through self-service portals was also a hot topic. However, while most agencies feel like they are on the right path, very few have actually implemented the full retirement process online. Balancing member support with the desire to automate and streamline remains a challenge for most funds.
2. Security – A great member experience with robust security is always a challenge and most funds are finding their own unique ways of doing it. Security awareness trainings, cyber-security insurance, and strong firewall/security systems integrated with member portals are all ways funds are tackling identity theft, hacking, ransomware, and other cyber crimes. Artificial intelligence in predicting these attacks was also something of interest and many funds were curious to know more.
3. Education – Most funds are highly concerned with how to educate their members so they can make the best financial decisions for their future. There was a general belief at the conference that members make poor financial decisions because they don't understand the long-term impacts. Reaching millennials was also a topic of discussion with many funds trying new ways to reach these future retirees. Some try to leverage social media platforms like Facebook to educate their members and some provide online trainings. Neuromarketing, a new field of marketing and outreach by studying the brain's responses to external stimuli, can also be experimented with to reach newer members.
4. Technology investments - Big IT investments are always tough but given how technology today is ubiquitous, all funds have IT needs. Smaller funds are asking vendors and technology providers to get creative in order to meet their needs at their price points. One of the ways of doing this is to look at alternate pricing and contract model like the cost-plus-incentive-pricing. Other alternatives may include stepping forward with supporting technologies like mobile applications, chatbots, and self-service portals without replacing the primary line of business solution.
Another interesting point is that business users seem to think states that use the same Line of Business (LOB) applications are more efficient and effective. For example, if PERS uses Sagitec's LOB solution NeospinTM, TRS should as well. Business users struggle with reciprocity between systems and consolidating to the same technology seems to be a way that business users are interested in solving this challenge. We have not heard the same feedback previously from IT departments and think this is an interesting perspective. In some of our other lines of business, such as unemployment insurance, some agencies will create a consortium and share IT investments. We haven't seen this happening in the pension industry, but we believe that it's worth a consideration for pension agencies that share similarities to get a better deal with cost, as well as solve some of the cross-system challenges that funds may be experiencing.
5. Chatbots and UX design – We presented ideas on how chatbots and good UX design can help funds increase efficiencies and make their member experience better. There was a lot of interest in such unique topics and we hope that these can become mainstream in all funds soon. You can download our chatbots infographics from the link below to understand how artificial intelligence is seeping in our daily lives.
We truly enjoyed interacting with all of you at NPEA. As I have mentioned before, these pension conferences are a great way to keep our thumb on the pulse of the pension industry, identify common problems, discuss what works, and join the discussion on the future of pension funds. And, NPEA is one of our favorites for just that!