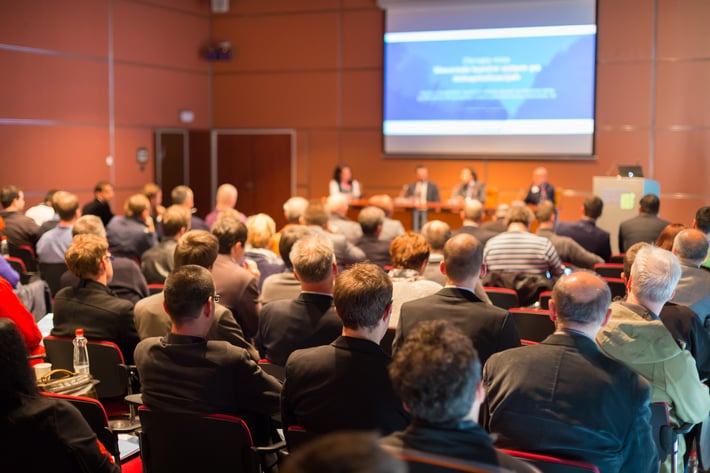 The 80th Annual NASWA Conference is coming up, and Sagitec is getting excited to attend. This year, the conference will be held in Oklahoma City, Oklahoma at the Renaissance Convention Center Hotel from September 27th through the 29th. Sagitec proudly supports the 2016 NASWA conference as a gold sponsor.
This year's theme, Cruisin' Toward Success, sets the tone for the conference. Workshops feature topics to aid those in the industry cruise toward success, and include discussions about successful employer engagement, effective job searching, and information technology system upgrades and requirements. Check out the Conference Agenda to learn more.
Sagitec has won four out of the last six state procurement bids for unemployment insurance (UI) system implementation: Washington DC, Maryland, West Virginia, and South Carolina. Stop by booth 2 to learn more about how our UI software solutions and services can help you cruise toward success. And while you're there, enter your business card for a chance to win a set of Bose wireless headphones.
Sagitec was recently named Microsoft State and Local Government Solution Partner of the Year for 2016. The award recognizes Sagitec's excellence in providing public sector customers innovative and unique solutions based on Microsoft technologies. Partnership with Microsoft has allowed Sagitec to offer clients the highest quality software and services. As Microsoft technology changes, our solution evolves in lockstep, which reduces the risk of technical obsolescence and improves long-term return on investment. Ask us about our Microsoft partnership, and learn more about how it makes our software solutions stand out from our competitors.
The NASWA Conference is coming up fast. We look forward to seeing you there!
All UI agencies share common challenges: demands for increased access to information and improved service; changing workforce demographics, and aging technology. Learn how our Neosurance™ solution addresses those challenges by downloading a free copy of our white paper now!
About Sagitec Solutions:
Sagitec Solutions, LLC designs and delivers tailor-made pension, provident fund, unemployment insurance and health and life sciences software solutions to clients of all sizes. With broad industry experience, Sagitec helps their customers achieve strategic business objectives, enhance service offerings, and lower operating costs. They are headquartered in Saint Paul, Minnesota. Learn more by visiting http://www.Sagitec.com or by contacting Rick Deshler at (651) 335-3406 or at Rick.Deshler@Sagitec.com.
About NASWA:
NASWA is a national organization of state administrators of the publicly-funded state workforce system, including the Workforce Innovation and Opportunity Act (WIOA), employment services, training programs, unemployment insurance, employment statistics, and labor market information. NASWA's goal is to drive the national workforce agenda by providing policy expertise on workforce development, including unemployment insurance issues that support transition to new jobs and careers. For more information, visit http://www.naswa.org/.