Imagine a patient just diagnosed with a life-changing chronic illness such as diabetes, arthritis, asthma or a combination of these illnesses. A patient's knowledge might range from complete unfamiliarity on these conditions or just a basic understanding from episodic visits to the clinic. And in most cases, patients have lots of questions that go unanswered like how it will change their daily routine? What therapies are best for them? Are there any clinical programs they can be part of?
Patients today are demanding care and solutions that are coordinated, convenient, customized, and accessible in a shifting healthcare landscape. And new participants outside of the traditional healthcare ecosystem are helping patients take control of their own life with wearable health monitors, wellness apps, devices and other technology products.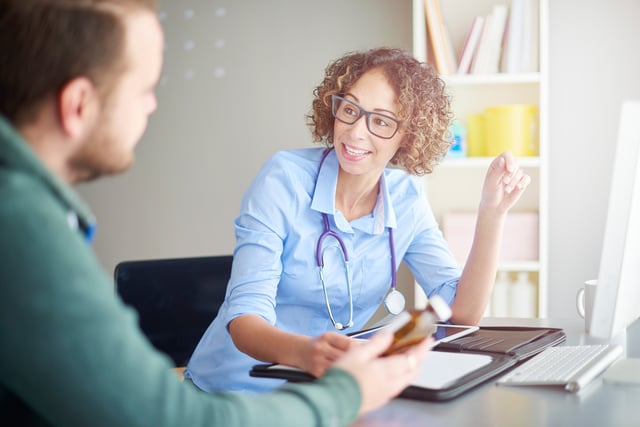 Power to the Patient
Changes in technology and the healthcare ecosystem are increasing the patient's role in decision making and reshaping their expectations from healthcare companies. This is driven by several factors, including patients' ability to change their own outcomes based on behavior, availability of multiple technology solutions empowering them with critical information, and their ability to play an active role in managing their own well-being.
Role of Healthcare Providers
Healthcare providers traditionally regarded health behaviors as out of their sphere of influence and medical training. However, recent improvements in technology, advances in behavioral science, and shifts in health financing create exciting new possibilities to change this.
Engaging patients outside the health system (hospitals or doctor's office) is a primary mechanism to impact behavior changes. Utilizing the ecosystem of wearable technologies, patient engagement strategies, and provider feedback; payers, providers, hospitals, home health and caregivers, and patients can manage chronic diseases far more efficiently than the current approach of using episodic visits to the clinic.
Engaging Patients
Today, a multitude of platforms can engage patients in various ways. The best ways to holistically engage them is by a four-pronged approach in our opinion.
A patient makes about 50-60 health-related decisions in a day – from taking medications to an appropriate diet, to exercise or the quantum of sleep. The ideal platform would guide them in this decision making process through personalized alerts/reminders, device integration, and activity monitoring not just for one chronic condition, but any number of diseases the patient might have.
The ideal solution should build, manage, and track patient engagement across various channels like web, mobile, and chat and be able to integrate with a number of medical devices. This provides multiple touchpoints for a health provider to communicate with their members/patients.
Based on a patient's comorbidity conditions, a solution should be customizable according to individual attributes. It should provide a complete engagement offering and recommend the "Next Best Action" for patients that delays the need to contact a healthcare provider and reduces costs.
Patient Insights Analytics
Patient engagement is best driven by caregivers. Physicians and care teams can leverage data analytics, tools and information on patient behaviors to personalize care programs, leading to higher engagement and better health outcomes.
Sagitec's Healconnect does all of the above effectively and efficiently. HealConnect is an enterprise-grade platform geared to engage patients efficiently and improve their overall health. The platform helps patients focus on "activities" that are under their control rather than clinical outcomes. Caregivers can easily roll-out HealConnect to members and patients with customizable content for healthcare programs. Healthcare providers can also monitor/advice on multiple conditions thus impacting patient behaviors unlike using other platforms that are able to focus only on a single health or lifestyle condition.
Contact us to find out more about how HealConnect can engage your patients better.