Sagitec Solutions, a leader in developing software for the Unemployment Insurance (UI) industry, is excited to announce the successful implementation of a fully cloud-hosted UI Tax system for the state of South Carolina using Microsoft Azure. This is the first true cloud implementation of a UI tax system in the nation.
On March 26, 2018, Sagitec and the project team from the S.C. Department of Employment and Workforce (DEW) successfully implemented a modernized UI Tax system.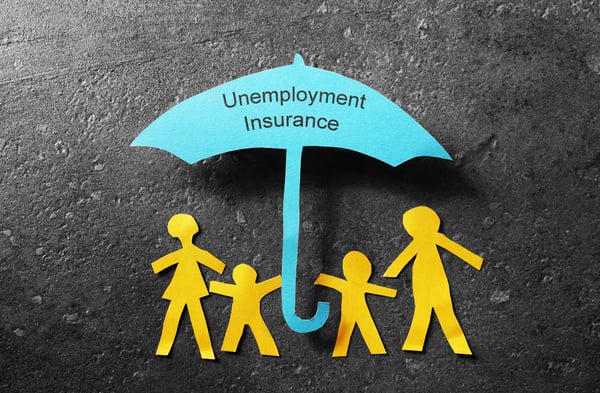 The implementation has been extremely successful in transitioning DEW into a customer-centric, self-service UI tax administration agency. David Minkkinen - Sagitec's Senior Partner, who over the course of his career has implemented 5 modernized UI Tax systems – stated, "Throughout the course of the project our objective was to improve business process efficiency and transition employers and third party agents to use self-service processes in the new UI tax self-service portal; we have achieved those objectives with this implementation".
"We are excited about the new tax system and the early results we are seeing. This system gives employers more access to their accounts and is easy to navigate," said Jamie Suber, DEW assistant executive director who heads the Unemployment Insurance division. "It was a pleasure partnering with Sagitec in the implementation of this system that gives South Carolina businesses a state-of-the-art self-service portal in which to file their wage reports and contributions. The system will ensure South Carolina and its businesses stay in compliance with federal regulations."
DEW required a comprehensive, modern, UI Tax system to replace a legacy tax system and integrate with its UI benefits system to streamline UI business processes making these processes more efficient and improving overall data accuracy. The implementation of Sagitec's Cloud-Hosted Neosurance™ solution – one that serves over 105,000 employers, over 1,700 third-party agents, and approximately 100 internal staff users, provides a modern UI Tax solution for DEW. The first quarter of 2017 was processed in the new system achieving significant results. In the first quarter of implementation, the following results were achieved:
Achieved a 97% self-service adoption rate for employer wage reporting significantly reducing paper-based wage filings. During the first quarter of implementation, over 90,000 employers submitted wage detail records through the employer tax portal by the reporting deadline.
Achieved 98% self-service adoption rate for employer registrations.
Achieved an 86% self-service adoption rate for employer account updates.
Implemented electronic payment processing (ACH debit/credit) replacing paper checks. Over 90% of tax payments were processed using electronic payment processes virtually eliminating paper checks in the first quarter of implementation.
Neosurance™ is a comprehensive Unemployment Insurance tax and benefits solution that is helping agencies improve customer service and deliver faster, more accurate benefit payments and tax collections. Sagitec partnered with Microsoft Azure Government to implement the UI tax system in the cloud for DEW using a true cloud hosted provider. Sagitec and Microsoft have been partners for over 14 years, and Sagitec was awarded Microsoft's State and Local Government Partner of the year in August 2016. In addition, Sagitec was recently recognized among the 20 most promising Azure Solution Providers of 2017 by CIOReview.
About Sagitec Solutions
Sagitec Solutions is a global technology company serving numerous unemployment insurance agencies in the United States. Their fully integrated, web-based unemployment insurance tax and benefits solution meets the majority of UI business requirements straight out-of-the-box, while also being extremely flexible to accommodate unique business rules and requirements. In addition to serving the unemployment insurance industry, Sagitec also designs and delivers software solutions for the public pension market and healthcare and life sciences industries. With deep industry experience in software implementation and systems integration, project management, consulting, hosting and software support, Sagitec is a partner clients can trust to deliver mission-critical IT projects. For more information, visit http://www.sagitec.com.
About DEW
The S.C. Department of Employment and Workforce (DEW) is putting South Carolinians to work. The agency invests in building a pipeline of quality workers, matches workers with jobs, and is a bridge for individuals who find themselves out of work for no fault of their own. This promotes financial stability and economic prosperity for employers, individuals, and communities. DEW is dedicated to advancing South Carolina through services that meet the needs of the state's businesses, job seekers and those looking to advance their careers.