KCPSRS awards Sagitec a managed services contract for a fully hosted pension administration solution.
Sagitec Solutions, LLC, a global technology services company was selected by Kansas City Public Schools Retirement System (KCPSRS) to provide, implement, host, and support a new KCPSRS pension administration system.
"With Sagitec, we feel we are getting the Best of Class in pension system solutions," stated Joe Schaefer, IT Manager at KCPSRS.
Sagitec's Neospin™ pension administration framework provides a flexible solution that responds to technology and business changes. The Neospin™ browser-based solution is built on the Microsoft.NET platform and provides pension line-of-business functionality, such as member information management, benefit calculation and payment, employer reporting and remittance, document and contact management, workflow, and accounting integration while also providing self-service capabilities to employers and members. Sagitec will tailor Neospin™ to meet the requirements of KCPSRS.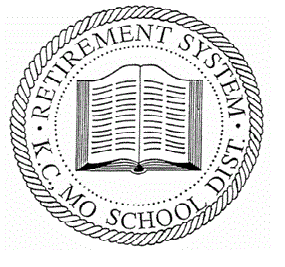 The training and support solution also gave Sagitec the winning edge. According to Schaefer, "Sagitec's proposed training solution is great! The on-line training videos will enhance the Sagitec solution and be a great tool for both our staff and employers."
"Four vendors submitted proposals for our solution and each was invited to demonstrate their products. Sagitec's Team was the most organized and professional and their product was the stronger tool with the most functionality," continued Schaefer. "The fact that Sagitec provided an on-site project team was also a determining factor in selecting Sagitec as our solution provider."
"Sagitec is delighted to partner with KCPSRS to implement a new, fully hosted pension administration solution that improves operational efficiency and customer service," stated Rick Deshler, a Sagitec Senior Partner. "Our managed service edition of Neospin™, combined with our Denver-based data center, will provide KCPSRS an enterprise-class solution that is secure, high performing, and highly available at a comparatively low total cost of ownership," continued Deshler.
According to Schaefer, "We felt Sagitec provided the best solution and the best value for KCPSRS."
About Kansas City Public Schools Retirement System
Kansas City Public Schools Retirement System (KCPSRS) consists of 9,832 members and beneficiaries and administers the retirement system for Kansas City Public Schools, Kansas City Charter Schools, and the Kansas City Public Library. For more information, visit http://www.kcpsrs.org .
About Sagitec
Founded in 2004, Sagitec Solutions, LLC is a technology solutions company that partners with public sector agencies to solve business problems created by complex and frequently changing business rules. Neospin™, Sagitec's flagship solution framework, helps state and local agencies implement business solutions that are agile, evolutionary, and interoperable.
For more information, visit [http://www.sagitec.com, or by contacting Rick Deshler at (651) 335-3406.